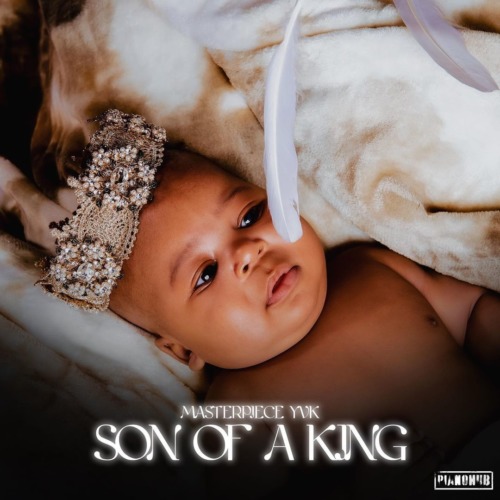 Masterpiece YVK finally releases his project titled Son Of A King.
The project came as promised as it holds 10 tracks featuring top artists like Mhaw Keys, Toss, Kwesta, Cooper SA, and a few more on it. Masterpiece YVK also gave credit to the producers as the likes of Kabza De Small, Mas Musiq, Da Muziqal Chef, Tyler ICU, and a few more produced most of the songs on it.
His recent appearance was when he dropped Gubezela featuring Toss, Robot Boii & Deeper Phil
The game is on a new level entirely as he drops this new round.
ALBUM: Masterpiece YVK – Son Of a King
1. Masterpiece YVK – Soak Interlude ft. Ntsika, Mhaw Keys & Al Xapo
2. Masterpiece YVK & Ntsika – Konnichiwa ft. TNK MusiQ, Malum.Hypeman & Ultrasoft
3. Masterpiece YVK – Kgosi's Lullaby ft. King Kgosi & Ultrasoft
4. Masterpiece YVK – Wangkolota ft. Kabza De Small & Mas Musiq
5. Masterpiece YVK – Wishi Wishi ft. Snenaah, K.O.B & Al Xapo
6. Masterpiece YVK – Trap and Loss ft. Toss, Da Muziqal Chef & Shino Kikai
7. Masterpiece YVK – Bhekezela ft. 2woshort, TNK MuziQ & Al Xapo
8. Masterpiece YVK – Kunkra ft. Tyler ICU & Pure Surprise
9. Masterpiece YVK – Skelem ft. Kwesta, Shino Kikai, Spumante & Deeper Phil
10. Masterpiece YVK – RIP Magents ft. Cooper SA & KDD