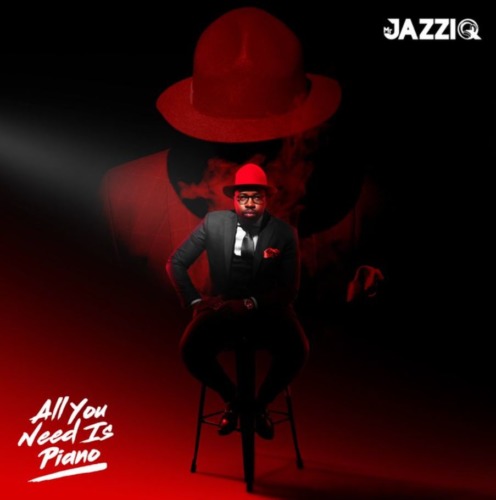 Mr JazziQ is back! as he drops his third project so far titled All You Need Is Piano.
The album comes heavy and holds tracks enough to cover all lapses. AYNIP holds appearances of artists like Zan'Ten, Lady Du, Nowkazi, Murumba Pitch, Josiah De Disciples, and a few more from the genre.
Mr JazziQ has been on a low for a while as he has channeled the majority of his energy into his Amapiano podcast. He also introduced the project to his fans when he dropped tracks like Ningalali Emakhaya featuring Zan'Ten & Ta Skippa, and Gomora featuring Lady Du, Tsiki XI, M.J., Nokwazi & F3 Dipapa.
Y0u can start grooving to the project from the 12th of August, 2022 as Jazzi fits into all the shades.
ALBUM: Mr JazziQ – All You Need Is Piano
1. Mr JazziQ – Ningalali Emakhaya ft. Zan'Ten & Ta Skippa
2. Mr JazziQ – Anginamali ft. Tsiki XII, Fiesta Black & M.J
3. Mr JazziQ – Bizaza ft. DJ Biza & Zan'Ten
4. Mr JazziQ – Gomora ft. Lady Du, Tsiki XII, Nokwazi, M.J & F3 Dipapa
5. Mr JazziQ -Jaiva ft. F3 Dipapa, Lemaza & BoontleRSA
6. Mr JazziQ – Abuti Wadi Chipi ft. Murumba Pitch, Zuma & Mzukulu
7. Mr JazziQ – Sabir ft. Skroef 28, Tsiki XII & Nkulee501
8. Mr JazziQ – Crows ft. Zan'Ten & Kyika
9. Mr JazziQ – Sgijardi ft. Djy Biza & Sjava De Deejay
10. Mr JazziQ – Uzo Buya ft. Debranist
11. Mr JazziQ – Rokit 2.0
12. Mr JazziQ – D.O.P 2.0 ft. Tsiki XII, Marcus MC & JazziDisciples
13. Mr JazziQ – Nomalanga ft. Jessica LM, Teejay & ThackzinDJ
14. Mr JazziQ – CEND ft. Zan'Ten, Phoenix & Kyaika
15. Mr JazziQ – Imbanje ft. Zan'Ten, Phoenix & Kyaika
16. Mr JazziQ – Last Born ft. DJ Biza & Ma'Ten
17. Mr JazziQ – Type Yam ft. Mpura, Skroef 28, Nkulee501, Tsiki XII
18. Mr JazziQ – Baleka ft. Nokwazi, DJ Biza & Tsiki XII