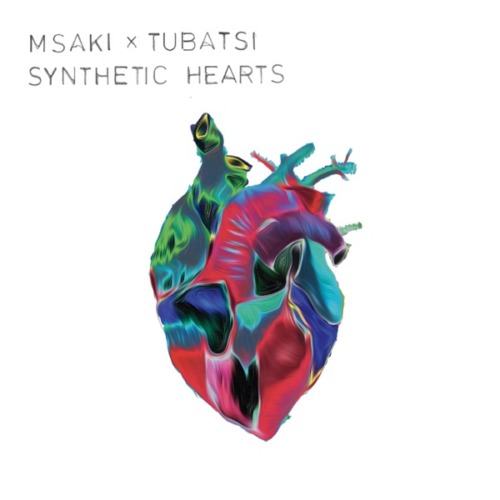 Msaki and Tubatsi Mpho Moloi finally release their Synthetic Hearts album.
It holds 9 tracks with no other featured appearances on the project.
Msaki and Tubatsi Mpho Moili made special appearances on tracks like Zibonakalise and Subaleka.
She recently made an appearance on Simmy's track titled Hlelo.
She also worked with Johnny Clegg on Hoping For A Miracle.
Msaki keeps the groove steady once again as she drops this new groove for the weekend.
ALBUM: Msaki & Tubatsi Mpho Moloi – Synthetic Hearts
1. Msaki & Tubatsi Mpho Moloi – Subaleka
2. Msaki & Tubatsi Mpho Moloi – Madonna
3. Msaki & Tubatsi Mpho Moloi – Zibonakalise
4. Msaki & Tubatsi Mpho Moloi – Stay as You Are
5. Msaki & Tubatsi Mpho Moloi – Khanya
6. Msaki & Tubatsi Mpho Moloi – Come In
7. Msaki & Tubatsi Mpho Moloi – Winter in July
8. Msaki & Tubatsi Mpho Moloi – Hearteries
9. Msaki & Tubatsi Mpho Moloi – Fika