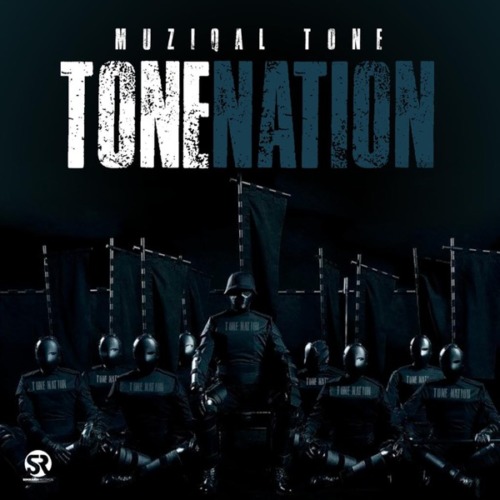 Muziqal Tone drops this new project titled Tone Nation album.
He holds it with 11 tracks featuring artists like Spizzy, DJ Father, KabeloSings, and a few more on it.
The Amapiano artist continues to hold his lane for his fans by including this in the new collection. His latest delivery was when he featured alongside DJ Father, Amu Classic, Kappie, and LeeMcKrazy on Scotts Maphuma's track titled Thath' Okungokwakho.
Muziqal Tone makes this new entry after he delivered his album titled 10 Free Tracks Vol 2.
He delivers as expected as he drops this new album.
ALBUM: Muziqal Tone – Tone Nation
1.  Muziqal Tone – I Know Who I Am ft. DJ Father & Ndura
2. Muziqal Tone – Feza Amaphupho ft. Culprit, DJ Father, LeeMcKrazy & Ndura
3. Muziqal Tone – Be There ft. Ndura
4. Muziqal Tone – Tone Montana ft. Thuske, Spizzy & Mabankbook
5. Muziqal Tone – Yebo ft. Spizzy & Scotts Maphuma
6. Muziqal Tone – Dance ft. Culprit
7. Muziqal Tone – Spoja ft. Culprit
8. Muziqal Tone – Ting Ting ft. KabeloSings & Ndura
9. Muziqal Tone – Nyathela Kancane ft. Maximum, Mluusician, LeeMcKrazy & Scotts Maphuma
10. Muziqal Tone – Sofika Kungek'dala ft. Amu Classic, Kappie, Spizzy & LeeMcKrazy
11. Muziqal Tone – Dlala Tone ft. Ndura & LeeMckrazy