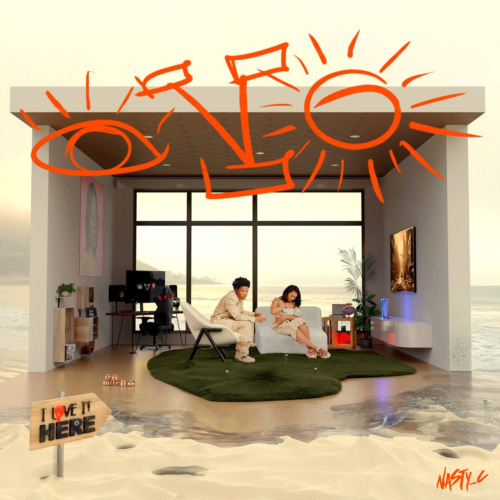 "I Love It Here" is an introspective and emotionally charged album by South African rapper Nasty C. This album serves as a deep dive into Nasty C's personal experiences, growth as an artist, and love for his homeland, South Africa.
The album opens with the title track, "I Love It Here," a heartfelt ode to South Africa and its rich culture. Nasty C's lyrical prowess is evident throughout the album, with each song offering a different perspective on life, love, and self-discovery.
Nasty C made introductions to the project when he also dropped This Time featuring Ami Faku, Endless, and a few more.
The project is more than just a collection of songs; it's a testament to Nasty C's evolution as an artist and his ability to convey complex emotions through his music. From the introspective "Hometown" to the anthemic "Rainbow," Nasty C showcases his versatility as an artist and his ability to connect with listeners on a deep and personal level.
This album is a love letter to South Africa and a celebration of Nasty C's artistic journey. It's a musical exploration of identity, culture, and the power of music to inspire and uplift. The album is a must-listen for fans of Nasty C and anyone who appreciates introspective and emotionally resonant hip-hop music.
ALBUM: Nasty C – I Love It Here
1. Nasty C – She's Gone & The End
2. Nasty C – Endless
3. Nasty C – Crazy Crazy
4. Nasty C – Release Me
5. Nasty C – Fuck That
6. Nasty C – Broken Marriages
7. Nasty C – Prosper In Peace
8. Nasty C – Sunset Walks ft. Tellaman
9. Nasty C – This Time ft. Ami Faku
10. Nasty C – I Love You
11. Nasty C – No More
12. Nasty C – RIP
13. Nasty C – Know Yourself
14. Nasty C – See Me Now ft. Manana
15. Nasty C – Temptations ft. Manana
16. Nasty C – Kill The Noise ft. Anica & Maglera Doe Boy
17. Nasty C – Pops
18. Nasty C – Hard Choice ft. 25k
19. Nasty C – Dear Oliver