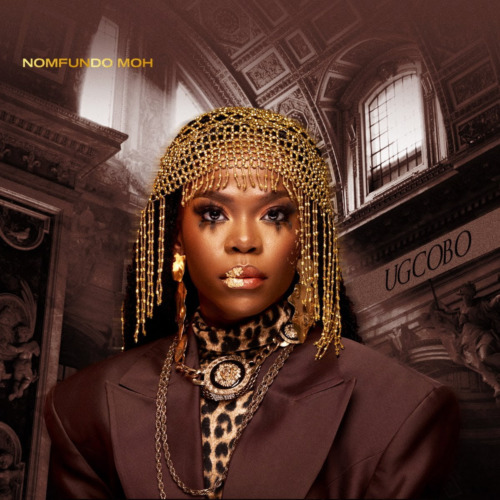 Nomfundo Moh drops this new project titled Ugcobo.
It holds 14 tracks and features artists like Bongane Sax, Afrotraction, Simmy, Big Zulu, and a few more on it.
She made the introduction to the project when she dropped Amalobolo featuring Big Zulu.
The South African artist delivered it with other tracks like Sundays Are For Lovers featuring Shekhinah & Sjava, Kahle, and a few more.
The Amapiano vocalist opened the album in 2021 for her fans with the outro titled Amagama. She also got more attention when she dropped Phakade Lami featuring Sha Sha and Ami Faku.
Keeping the ball rolling for her fans, she drops this new project.
1. Nomfundo Moh – Noyana (Intro) ft. Bongane Sax
2. Nomfundo Moh – Uthando Lunye
3. Nomfundo Moh – Umjolo O Healthy ft. Afrotraction
4. Nomfundo Moh – Isthombe
5. Nomfundo Moh – Nanini ft. Simmy
6. Nomfundo Moh – Amalobolo ft. Big Zulu
7. Nomfundo Moh – Umncele
8. Nomfundo Moh – Ndaba Zabantu
9. Nomfundo Moh – Muntu Wasemzini
10. Nomfundo Moh – iLifa
11. Nomfundo Moh – Wamqoma Kanjani ft. Ntecane, Sphesihle Zulu & Jaiva Zimnike
12. Nomfundo Moh – Moya Wami ft. NaXion Cross
13. Nomfundo Moh – Ingoma
14. Nomfundo Moh – Ugcobo The Anointing (Outro)