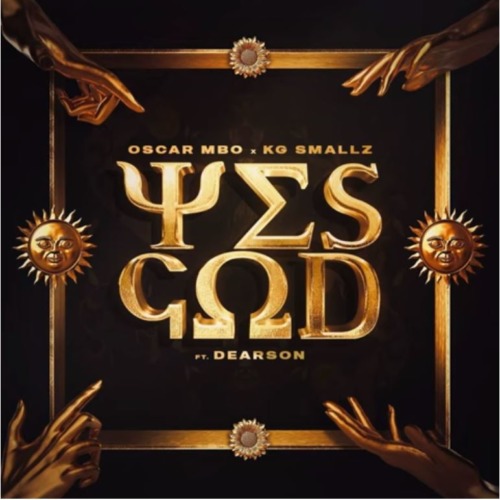 Experience the epitome of musical synergy with "YES GOD," a collaborative album by Oscar Mbo and KG Smallz.
This album is a testament to the power of artistic partnership, as the two artists join forces to create a sonic masterpiece that is both innovative and soul-stirring.
From the opening notes, "YES GOD" captivates you with its infectious rhythms and entrancing melodies.
The album's tracks are a sonic exploration of emotion, with each song inviting listeners to connect with their own feelings and experiences. Oscar Mbo and KG Smallz's ability to create music that resonates on a deep level is evident throughout the album.
The album also included Yes God featuring Dearson [MÖRDA, Thakzin, Mhaw Keys Remix]
Collaboration is at the heart of "YES GOD," as Oscar Mbo and KG Smallz invite a diverse range of vocalists and musicians to contribute their talents. The result is a collection of tracks that showcase a fusion of voices and styles, creating a harmonious and captivating listening experience.
The album's tracks flow seamlessly from one to the next, creating a sense of cohesion that is both satisfying and engaging. It's a journey that invites you to dance, reflect, and lose yourself in the music.
Let the music wash over you, let the rhythms move you, and let yourself be transported to a world of musical bliss and artistic unity.
ALBUM: Oscar Mbo & KG Smallz – YES GOD
1. Oscar Mbo, KG Smallz feat. Dearson – Yes God (Original Mix)
2. Oscar Mbo, KG Smallz feat. Dearson – Yes God (CocoSA Soulful Mix)
3. Oscar Mbo, KG Smallz feat. Dearson – Yes God (C-Blak Mashed Up Dub)
4. Oscar Mbo, KG Smallz feat. Dearson – Yes God (Kabza De Small Remix)
5. Oscar Mbo, KG Smallz feat. Dearson – Yes God (Da Vynalist Remix)
6. Oscar Mbo, KG Smallz feat. Dearson – Yes God (Kelvin Momo Remix)
7. Oscar Mbo, KG Smallz feat. Dearson – Yes God (Bee-Bar Remix)
8. Oscar Mbo, KG Smallz feat. Dearson – Yes God (Chymamusique Remix)
9. Oscar Mbo, KG Smallz feat. Dearson – Yes God (SGVO Remix)
10. Oscar Mbo, KG Smallz feat. Dearson – Yes God (Mörda, Thakzin, Mhaw Keys Remix