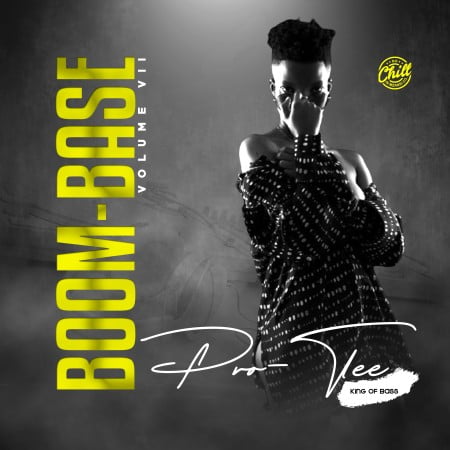 Pro-Tee makes a massive appearance as he drops Boom-Base Vol 7 Album (The King of Bass).
He packages the album with 22 tracks in it with different artists in the industry.
Early this year 2021, he dropped his first project titled Boom Base Volume 6 (Back To Bass).
He recently made a GQom remix of Spirit Lead Me by the World band, Hillsong United.
He also made sure he makes this another latest from him after appearing with King Saiman on Bass & Trumpets EP which they appeared as an amazing duo.
Pushing his race for this year, he drops this album.
ALBUM: Pro-Tee – Boom-Base Vol 7 (The King of Bass)
1. Pro-Tee – Church Organ
2. Pro-Tee – The Super Sub
3. Pro-Tee – ISbhamu
4. Pro-Tee – Sgwinya Konke
5. Pro-Tee & DJ Zebra – Blaster bass
6. Pro-Tee – Undisputed Trumpet ft. Danman Da Slag
7. Pro-Tee – Zulu Love
8. Pro-Tee – The Fallen Trumpet ft. King Saiman
9. Pro-Tee – Overload
10. Pro-Tee – Aichuku
11. Pro-Tee – Gun Shot
12. Pro-Tee – Sad Generation
13. Pro-Tee – Ithembalami
14. Pro-Tee – Break Out Ft. King Saiman & Deejay Zebra SA
15. Pro-Tee – My Guitar
16. Pro-Tee – Imithandazo Yami
17. Pro-Tee – The Undertaker Returns
18. Pro-Tee & DJ Sfrench – Sukuma ft. Cnunzaar
19. Pro-Tee – F.B.I ft. DJ Zebra & Da Luu
20. Pro-Tee & The Elevatorz – Dance Until You Drop
21. Pro-Tee – Snow Fall
22. Pro-Tee – Don't Touch My Sub