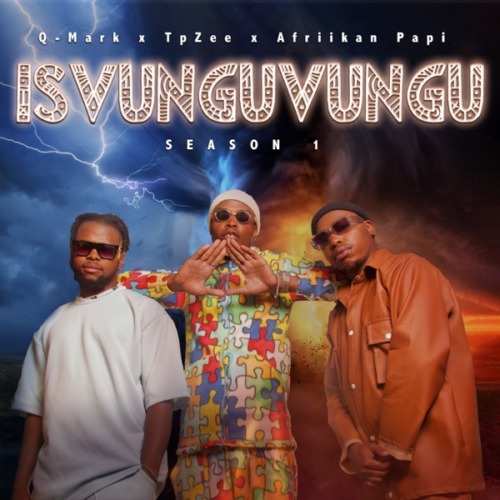 Q-Mark, TpZee, and Afriikan Papi finally drop their album project titled iSvunguvungu Season 1.
They held it strong and firm as they delivered it with 9 tracks.
The South African artists have been making introductions to the album as they dropped some tracks off it. Some of the tracks are Ekseni, Impilo Imnandi, Nguwe, and a few more from them.
The trio keeps the race going as they deliver this new round.
Q-Mark, TpZee & Afriikan Papi – iSvunguvungu Season 1
1. Q-Mark, TpZee & Afriikan Papi – Asphelelanga
2. Q-Mark, TpZee & Afriikan Papi – Umpathe Kahle
3. Q-Mark, TpZee & Afriikan Papi – Impilo Imnandi
4. Q-Mark, TpZee & Afriikan Papi – Bonga
5. Q-Mark, TpZee & Afriikan Papi – Ekseni
6. Q-Mark, TpZee & Afriikan Papi – Mkonti
7. Q-Mark, TpZee & Afriikan Papi – Uyangikgereza
8. Q-Mark, TpZee & Afriikan Papi – Nguwe
9. Q-Mark, TpZee & Afriikan Papi – Gologo