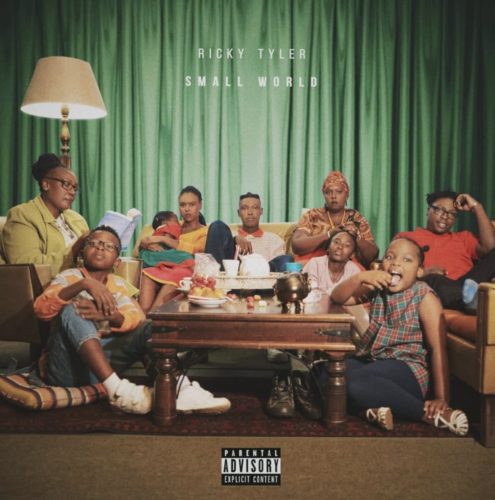 Riky Tyler makes his own acclaim on his debut studio album Small World, released under Def Jam.
The vocalist has been putting in work, crafting some of the best music of his career. The Small World album comes packed with his previous singles Deja Vu, released as far back as 2018. Much of the production of the album was handled by Playground Productions.
Ricky Tyler has often been referred to as South Africa's very own Sam Smith with lyrics that are just as smooth as his voice. A Def Jam Records Africa signee, with tracks like, "May 15th" and "Substance" coming of his latest album, "Small World", this hitmaker (26) is just getting started and the sky is his limit.
Ricky Tyler – Small World (Intro)
Ricky Tyler – Thirty K's
Ricky Tyler – Everything
Ricky Tyler – Deja Vu
Ricky Tyler – Alter Ego (Interlude)
Ricky Tyler – Love & HH
Ricky Tyler & Alpha P – Peachnut
Ricky Tyler – High Hopes
Ricky Tyler – Friday (feat. Harvey)
Ricky Tyler – Wind & Fire
Ricky Tyler & M.I Abaga – Mine & Yours
Ricky Tyler – The Substance (feat. Kly)
Ricky Tyler – PUSH
Ricky Tyler – May 15th