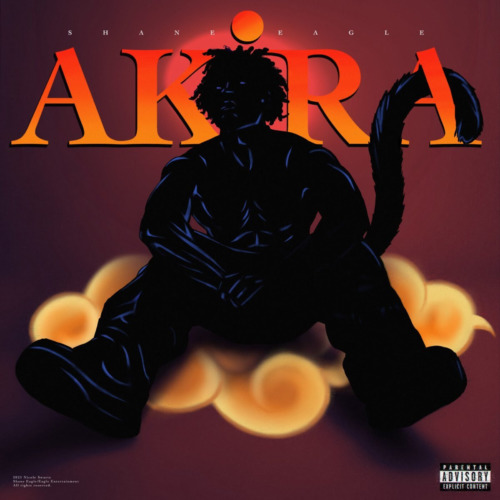 Shane Eagle drops this new project titled Akira. It holds 14 tracks featuring new artists from the Hip Hop industry.
Shane Eagle takes listeners on a sonic journey that defies genre conventions, offering a collection of tracks that are both introspective and dynamically produced.
The album unfolds like a cinematic experience, with each track contributing to the overall narrative. Shane Eagle's lyrical prowess and distinctive delivery are at the forefront, creating a sound that is both thought-provoking and sonically rich.
His recent project also when he dropped Green album.
The title, "AKiRA," adds a layer of futuristic and avant-garde sensibility to the album, reflecting Shane Eagle's commitment to pushing creative boundaries. "AKiRA" is a must-listen for those who appreciate music that challenges traditional norms and offers a fresh perspective on the possibilities of contemporary hip-hop and alternative genres.
1. Shane Eagle – SHiRU'S iNTERLUDE
2. Shane Eagle – MUTANT
3. Shane Eagle – MAGiC
4. Shane Eagle – MAJOR DESiRE
5. Shane Eagle – AFRiCAN POETRY ft. J-Tek
6. Shane Eagle – ALi
7. Shane Eagle – HEALiNG x RiZE
8. Shane Eagle – KRYPTON ft. Jahlil Beats
9. Shane Eagle – CASH MONEY
10. Shane Eagle – LiL MORE
11. Shane Eagle – OVER EASY
12. Shane Eagle – HONESTY
13. Shane Eagle – REAL LOVE
14. Shane Eagle – ARE YOU ALRiGHT? ft. Cruel Santino