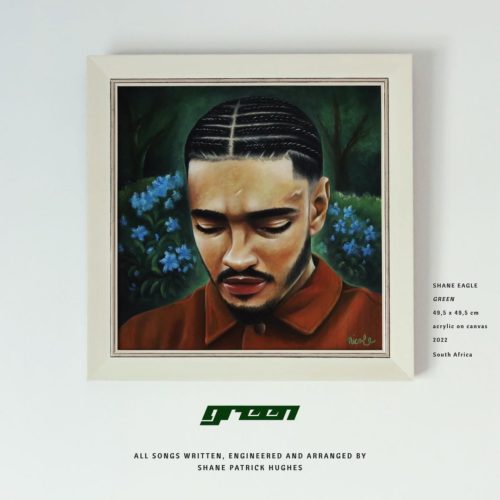 Shane Eagle makes his fans proud as he finally drops his album project titled Green.
This time, he reaches the pinnacle of his career, releasing 18 tunes for his followers in the Hip Hop music industry.
Omari Hardwick is the only featured artist on the tune, which follows the release of Skydreams from the album.
He elevates his imagination to a new level by bringing the best to the assignment. When he launched it for the weekend, he also dropped Numerology.
He most recently appeared on Sun, as one of his most recent appearances in the game.
Gaining fully the attention deserved, he drops this new project.
1. Shane Eagle – Paranoia
2. Shane Eagle – Streetfighter
3. Shane Eagle – Moving Spirit
4. Shane Eagle – To Be Frank
5. Shane Eagle – Sistine Chapel
6. Shane Eagle – Numerology
7. Shane Eagle – Road Signs ft. Omari Hardwick
8. Shane Eagle – Not For Sale
9. Shane Eagle – Pillow
10. Shane Eagle – War Paint
11. Shane Eagle – Metal Slug
12. Shane Eagle – Break The Loop
13. Shane Eagle – Pet Dragon
14. Shane Eagle – Skydream ft. Omari Hardwick
15. Shane Eagle – Green
16. Shane Eagle – A Ladder
17. Shane Eagle – Memory
18. Shane Eagle – Chrome Heart