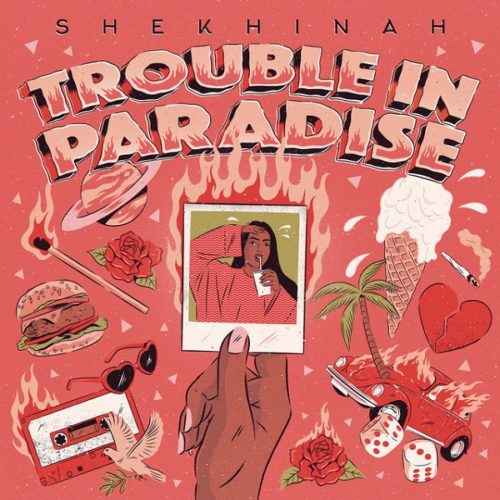 Shekhinah opens the ground with her album titled Trouble In Paradise.
She has been welcoming the album since last with her track titled Fixate featuring Bey T.
In opening the album, she dropped Tides ahead of the album in a grand style.
Shekhinah holds the album with 12 tracks featuring big artists in the industry.
Taking it to a higher level, she drops this new album for the world.
1. Shekhinah – Tides
2. Shekhinah – Not Safe (Intro)
3. Shekhinah – Miserable
4. Shekhinah – Fixate ft. Bey T
5. Shekhinah – Questions
6. Shekhinah – Fall Apart ft. Luke Goliath
7. Shekhinah – Pick Up ft. Hloma Soga
8. Shekhinah – Insecure
9. Shekhinah – Diamonds Do (Interlude)
10. Shekhinah – Wedding Song
11. I Love It Here
12. Shekhinah – Beautiful