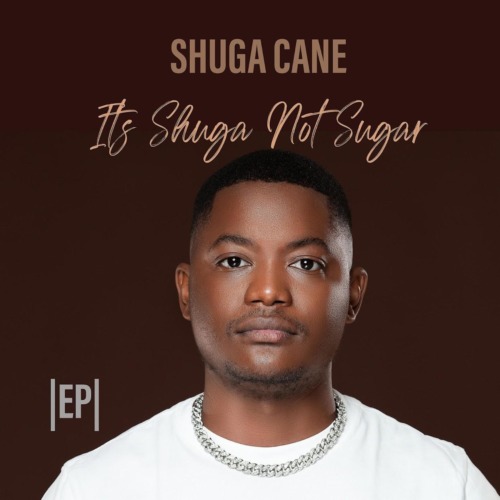 Shuga Cane releases this new album project titled It's Shuga Not Sugar.
The project holds 10 tracks featuring artists like Sino Msolo, Rethabile Khumalo, Touchline, and a few more on it.
He packaged the project with releases like Godola featuring Boontle RSA & SafeSax, Shugela featuring Sayfar, Themba Mbokazi & Skillz Iqili, and a few more on the project.
Shuga Cane has proven to his fans he's the only one who can give them the vibe needed as they drop this new track.
ALBUM: Shuga Cane – It's Shuga Not Sugar
1. Shuga Cane – Shugela ft. Sayfar, Themba Mbokazi & Skillz Iqili
2. Shuga Cane – Inhlonipho ft. August Muzika
3. Shuga Cane – Gavini ft. Sino Msolo, Hazel Mahazard & SafeSax
4. Shuga Cane – Sisi Ngihamba Nawe ft. Kmore SA & Eemoh
5. Shuga Cane – Godola ft. Boontle RSA & SafeSax
6. Shuga Cane – Thando ft. Themba Mbokazi
7. Shuga Cane – Sekwanele ft. Rethabile Khumalo
8. Shuga Cane – Ngiyazisola ft. Sandy, Sfundo & Skillz Iqili
9. Shuga Cane – Pula (Original Version) ft. Boontle RSA
10. Shuga Cane – SMS ft. Touchline, Daskidoh & Taribo West