ALBUM: Sino Msolo – Fezisa
---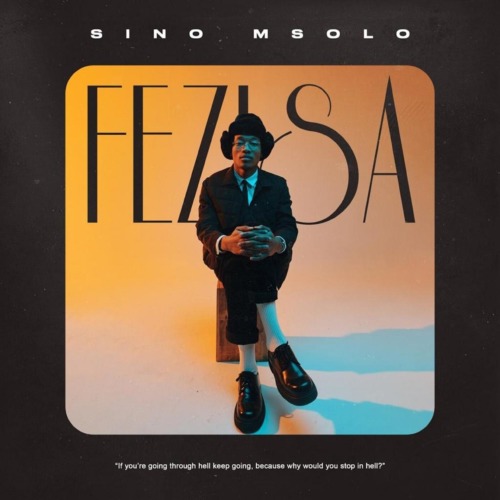 Sino Msolo deliver this new album titled Fezisa.
The Amapiano artist holds it strong with 11 tracks featuring top artists like Sam Deep. Gaba Cannal, Semi Tee, and a few more on the project.
Sino Msolo appears consistent as he also worked with Robot Boii, Sizwe Alakine, and TBO on MacG and Mac Lopez's track titled Ngiyazifela Ngawe.
He recently also collaborated with Dinky Kunene on another track titled Uhamba Nobani featuring MDU aka TRP.
Sino Msolo continues to keep the game going as he drops this new round.
1. Sino Msolo – Nkosi Yam
2. Sino Msolo – Thuli ft. Sam Deep & Dr Thulz
3. Sino Msolo – Uyadlala ft. 031Choppa
4. Sino Msolo – Shandapha ft. S.O.N, Leroyale & Sipho Magudulela
5. Sino Msolo & Gaba Cannal – Ndise Ndleleni ft. Gipla Spin
6. Sino Msolo – Makoti ft. Gaba Cannal
7. Sino Msolo – Maqondana ft. S.O.N, Leroyale & Sipho Magudulela
8. Sino Msolo – Amakriminal ft. MDU aka TRP, Semi Tee & Malemon
9. Sino Msolo – Yiyo ft. Toby Franco
10. Sino Msolo – I'm Sorry ft. Laud & M.J
11. Sino Msolo – Igama ft. Jessica LM, Leroyale & Jay Sax
Categories: ALBUM