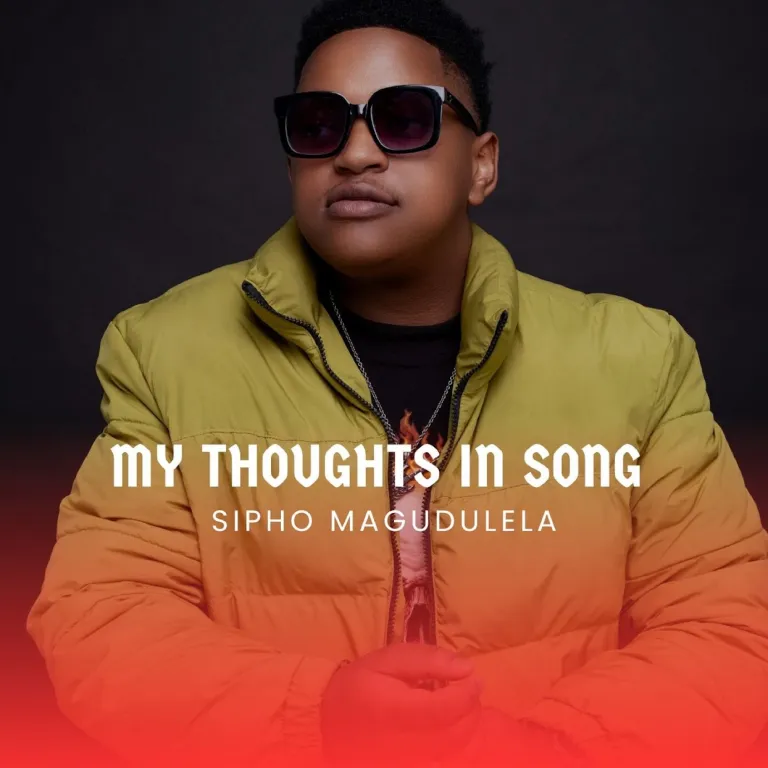 "My Thoughts In Song" is an album by Sipho Magudulela that offers a deep and introspective musical journey through the artist's thoughts and emotions.
Each track within the album offers a different facet of Sipho Magudulela's musical expertise, covering themes of love, introspection, and storytelling.
He introduced the project with tracks like Ntab'ezikude featuring Tamsi 2.O, Khethiwe, Thando Lwami, and a few more on it.
With its combination of heartfelt lyrics and captivating melodies, "My Thoughts In Song" is more than just an album; it's a musical diary of self-reflection and a testament to the power of music to convey personal narratives and emotions.
This album serves as a testament to Sipho Magudulela's artistry and vulnerability as an artist, offering a sonic experience that allows listeners to connect with the artist's inner thoughts and reflections.
ALBUM: Sipho Magudulela – My Thoughts In Song
ALBUM: Sipho Magudulela – My Thoughts In Song
1. Sipho Magudulela, Russell Zuma & Jessica LM – Thando Lwami
2. Sipho Magudulela, Omit ST & Jessica LM – Liyeza (feat. Ze2)
3. Sipho Magudulela – Dali Buya (feat. VocalKat)
4. Sipho Magudulela, Yumbs & Baby S.O.N – Khethiwe
5. Sipho Magudulela – Inyembezi (feat. Cnethemba Gonelo & Frank Mabeat)
6. Sipho Magudulela – Inhliziyo (feat. Rea Jea)
7. Sipho Magudulela & Murumba Pitch – Ntab'ezikude (feat. Tamsi 2.O)
8. Sipho Magudulela, Russell Zuma & Jessica LM – Dali (feat. Frank Mabeat)
9. Sipho Magudulela & Soa Mattrix – Uvalo / Imizwa Yam (feat. B33Kay SA, DeSoul, L2Sounds & Sinny Man'Que)