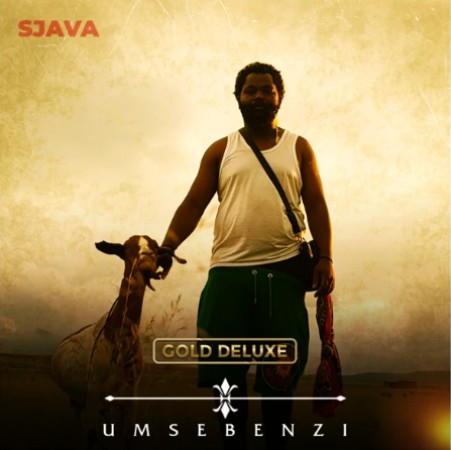 Holding the bull by its horn again, Sjava delivers the Gold Deluxe of his album titled Umsebenzi.
Sjava kept the success of the album forward and takes the decision of pushing it more forward. The album went 5 million streams in 2 months after release and has been keeping the movement.
In pushing the album the necessary way, he dropped Balele with Ami Faku.
He also got featured on Big Zulu's track titled Ngaqoma Ibhinca.
Making close observation of the new success of the Gold Deluxe, Sjava drops the new album.
ALBUM: Sjava – Umsebenzi (Gold Deluxe)
1. Sjava & Ndabo Zulu – Ushevu
2. Sjava – Luhle Ngani
3. Sjava – Edokodweni
4. Sjava & Ami Faku – Balele
5. Sjava – Umoya
6. Sjava – Umcebo
7. Sjava – Imigomo Nemibandela
8. Sjava – Ikusasa
9. Sjava – Maduze