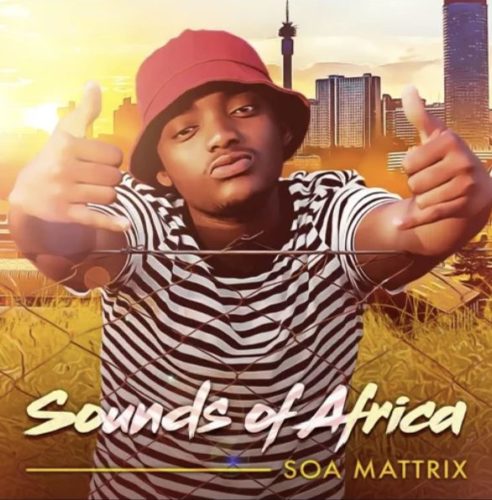 Soa Mattrix welcomes the year with his massive album titled Sounds Of Africa.
The album housed 17 tracks with great artists like Sir Trill, Hulumeni, Shaun 101, and a few more as they played their part in making the album a great one.
He welcomes the album with Pula featuring Sir Trill and Mashudu before giving it to Shaun 101 on uThando (Guitar Version).
The album is a follow-up to his hit single titled Buyisa as one of the biggest songs. He also released Uthando which happened to be one of the biggest Amapiano releases in 2020.
As the weekend project, he plays his part in dropping something worth your time.
ALBUM: Soa Mattrix – Sounds Of Africa
1. Soa mattrix – Pula ft. Sir Trill & Mashudu
2. Soa mattrix, Soulful G – uThando ft. Shaun 101 [Guitar Version]
3. Soa mattrix – Stoko ft. Sir Trill
4. Soa mattrix – iPiano Selifikile (ft. Lee Mckrazy
5. Soa mattrix – Jaiva ft. Hulumeni
6. Soa mattrix, Soulful G, Sir Trill – Buyisa
7. Soa mattrix – My Dali ft. Hulumeni
8. Soa mattrix – Emafini (ft. Mashudu
9. Soa mattrix – Kairro
10. Soa mattrix – Ndihambile ft. Thalitha
11. Soa mattrix – Yim Lo ft. Olley
12. Soa mattrix – Antidote
13. Soa mattrix – Emsotra ft. Sir Trill
14. Soa mattrix – Sebenza ft. Nomvelo
15. Soa mattrix – Sizonyuka ft. Zoleka
16. Soa mattrix – December ft. Mashudu
17. Soa mattrix – Good Feel