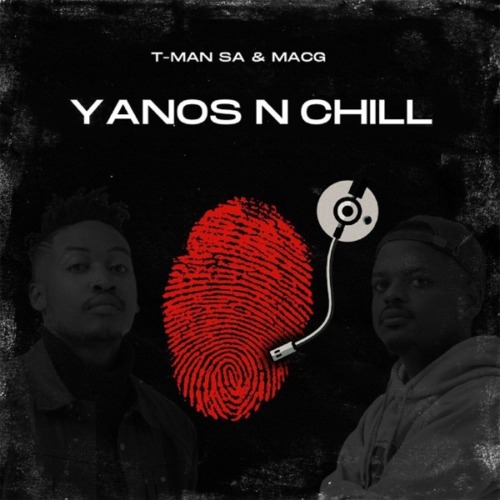 Step into a world of rhythmic ecstasy and sonic delight with "Yanos N Chill," an album collaboration by T-Man SA and MacG.
This musical journey is a celebration of the Yanos genre, seamlessly blending vibrant Amapiano rhythms with chill vibes to create a unique and captivating listening experience.
The album opens with an infectious energy that immediately sets the tone for what's to come. As the tracks progress, T-Man SA and MacG skillfully navigate through a variety of moods and sonic landscapes.
Throughout the album, T-Man SA's distinctive vocal delivery serves as the perfect complement to MacG's production prowess. They introduced the project with tracks like Amafu featuring MaWhoo & Focalistic, Sekuzokhanya featuring MFR Souls, Bassie, Manqele, and a few more.
MacG's production skills shine through in every track, with each element meticulously crafted to create a harmonious sonic tapestry.
T-Man SA and MacG have successfully created a musical journey that showcases their individual talents while highlighting the power of collaboration in the world of Amapiano.
ALBUM: T-Man SA & MacG – Yanos N Chill
2. T-Man SA & MacG – Impilo ft. Mashudu & Aymos
3. T-Man SA & MacG – Amafu ft. Mawhoo & Focalistic
4. T-Man SA & MacG – The Mummy
5. T-Man SA & MacG – Sekuzokhanya ft. Bassie & Manqele
6. T-Man SA & MacG – Sbali ft. Mthunzi
7. T-Man SA & MacG – Langa ft. The Majestiez
8. T-Man SA & MacG – Inhliziyo ft. Eemoh
9. T-Man SA & MacG – Phila ft. Aymos
10. T-Man SA & MacG – Imizwa Yami ft. Starr Healer & Gugu
11. T-Man SA & MacG – I Love You ft. Lady Du
12. T-Man SA & MacG – Koloi ft. KayMo Grillz & Neecho
13. T-Man SA & MacG – Baba Wethu ft. Jessica LM, MFR Souls & Tee Jay
14. T-Man SA & MacG – Amadlozi Wakithi