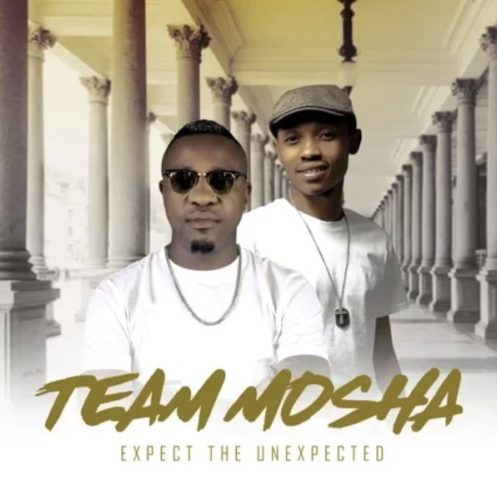 Team Mosha deliver a new Afro House project titled Expect The Unexpected.
In surprising their fans, artists like Caltonic SA, Mapara A Jazz, Colano, Dr Malinga, played their part in giving their fans their best through Team Mosha.
Caltonic SA opened the album first on the track titled Malunde before Team Mosha involved Mapara A Jazz and Colano on the track titled Phuzi Mali Yakho.
Closing the album for their fans, they also included listener's choice as they invited Dr Malinga on Jola.
Taking no delay in giving their fans a new project, they drop this new bunch of hits.
ALBUM: Team Mosha – Expect The Unexpected
1. Team Mosha – Malunde ft. Caltonic SA
2. Team Mosha – Phuzi Mali Yakho ft. Mapara A Jazz & Colano
3. Team Mosha – Abafazi (Tokoloshi) ft. Twist
4. Team Mosha – My Money ft. Kota Embassy
5. Team Mosha – Londie ft. DJ Sumbody & Bean SA
6. Team Mosha – Shengelengele
7. Team Mosha – Bare Jela Mona ft. Bean SA
8. Team Mosha – Lovey ft. Snow Deep
9. Team Mosha – Shugela ft. Shimza & Twist
10. Team Mosha – Shonamalanga ft. Shimza & Twist
11. Team Mosha – Namini ft. Shimza Da Muzik
12. Team Mosha – Jola ft. Dr Malinga