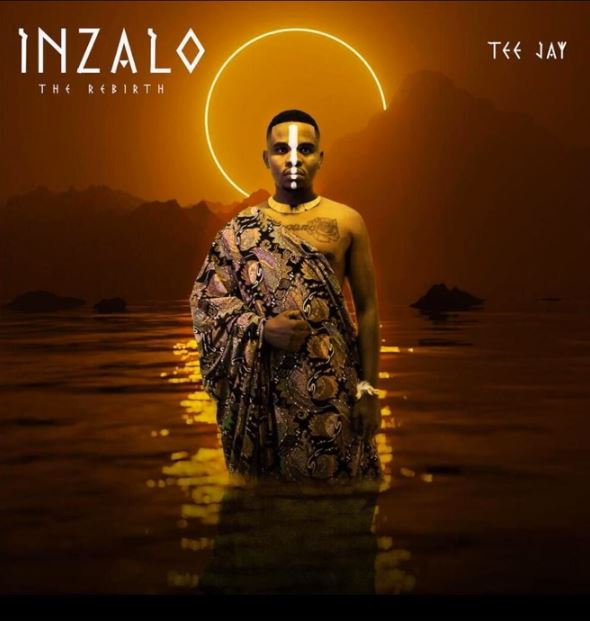 Delve into a world of musical introspection and creativity with "Inzalo," an immersive album by the talented Tee Jay. This album is a sonic exploration that takes listeners on a journey through a rich tapestry of sounds, emotions, and experiences, showcasing Tee Jay's prowess as a versatile and visionary artist.
With "Inzalo," Tee Jay crafts a musical narrative that is both deeply personal and universally relatable. The album's tracks are a collection of stories, each one offering a unique perspective on life, love, and the human experience. Tee Jay's production skills are on full display, as he weaves together intricate melodies, hypnotic rhythms, and evocative textures.
Tee Jay's recent involvement was when he featured on Thembi Mona's track titled Loving You featuring PlayNevig and Jonty.
The album opens with a burst of energy, immediately capturing your attention and setting the tone for the musical voyage ahead. As you delve deeper into the tracks, you'll discover a range of emotions and moods, from introspective ballads to upbeat anthems.
Throughout "Inzalo," Tee Jay collaborates with a diverse range of vocalists and musicians, adding layers of depth and dimension to the album.
As "Inzalo" unfolds, it creates a sonic landscape that is both immersive and captivating.
Allow yourself to be enveloped by the sonic journey of "Inzalo" as Tee Jay guides you through a tapestry of emotions and experiences.
1. Tee Jay – Thokoza ft. Thembi Mona & Owelanga
2. Tee Jay – Love 66 ft. Jessica LM, Hertha Elama, TorQue MuziQ & PlayNevig
3. Tee Jay & Thembi Mona – eGoli ft. Bantu Muntu & PlayNevig
4. Tee Jay – Inhloso Yami ft. Ntando Yamahlubi & PlayNevig
5. Tee Jay, StussyV & Cheez Beezy – Uthando Olunje ft. VocalKat
6. Tee Jay – Uzondilinda ft. Thembi Mona, Ishmael & Tebza BHJ
7. Tee Jay & PlayNevig – Nomalanga ft. Sykes & Mfana kah Gogo
8. Tee Jay – Vula Amehlo ft. Nothy & PlayNevig
9. Tee Jay & Owelanga – Shona Le ft. Cheez Beezy & Sipho Magudulela
10. Tee Jay – Ubambo Lwami ft. Thembi Mona & PlayNevig
11.1 Tee Jay – Ngyazisola ft. Nomathemba
12. Tee Jay – Freely ft. Basetsana
13. Tee Jay & Tebza BHJ – Thandolwethu ft. Cheez Beezy, Nomathemba & Moscow on Keys
14. Tee Jay – Song For My Soul ft. Daniel Nabbi & Thembi Mona
15. Tee Jay – Ngyazifela ft. Nomathemba
16. Tee Jay – Yena ft. DOT, PlayNevig & JonTy
17. Tee Jay – AmaGirls ft. The Majesties & Cheez Beezy
18. Tee Jay – Shambula ft. Bravo & Tublaq