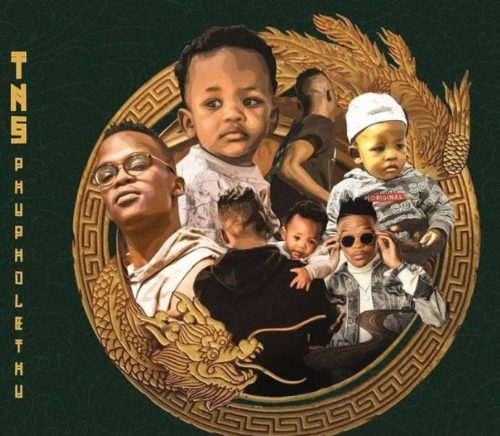 TNS brings his full package album titled Phupholetu.
The album houses 16 hit tracks in it with different artists in the industry.
In opening the album, he appeared first on Ngyagodola featuring GoldMax before standing alone on Competition.
One of his great appearances last year was on Kunzima Madoda featuring Angel Ndlela before giving his last project for the year titled Shova featuring MaQue.
Tracks also coming off the album are Umhlaba Wonke featuring Dlala Thokzin, Kwamashu, Taquila, and a few more from it.
TNS – Ngyagodola (feat. Goldmax)
TNS – Competition
TNS – Umuzi (feat. Peela & BlaQRhythm)
TNS – Kwamashu (feat. Nokwazi Mtshali & Nomcebo Mthethwa)
TNS – Grigamba Prayer (feat. Nokwazi & DR Thulz)
TNS – Zodwa Wabantu (feat. Danger, Luqua, Peela & Zodwa Wabantu)
TNS – uDaddy (feat. Tira & Emza)
TNS – Ezase Durban (feat. Professor, Mamphintsa, Danger & Bahr)
TNS – Ejele (feat. Peela)
TNS – CashOnly (feat. Luqua)
TNS – uGologo (feat. Drega & Scoop)
TNS – Ethekwini (feat. Madanon)
TNS – Egoli (feat. Funky Qla)
TNS – Hamba (feat. Mzulu)
TNS – Re-Unite (feat. Skills)
TNS – Ingoma (feat. Masandi)
TNS – Imizi yoBaba (feat. Aubrey Qwana)
TNS – Baby Mama (feat. Tony Divine)
TNS – Khona
TNS – Mnganami (feat. LaSauce)
TNS – Freedom (feat. Skills)
TNS – eCurban
TNS – Shova (feat. MaQue)
TNS – Taquila
TNS – Soshanguve
TNS – Kunzima Madoda (feat. Ange Ndlele)
TNS – eMthata (feat. Dlala Thukzin)
TNS – iBhari (feat. Luqua)
TNS – Nyathela (feat. Luqua)
TNS – Umhlaba Wonke (feat. Dlala Thukzin)