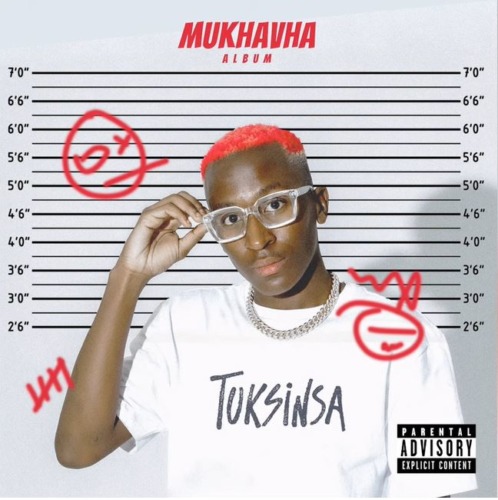 TuksinSA drops his first album for 2023 titled Mukhavha.
It holds 1o tracks and features the likes of Drizzy Sam, Tonic Jazz, Fuza, Ohp Sage, and a few more on it.
He made the introduction to the project when he dropped Inkomo Zam featuring Nacely and Drizzy Sam.
The Open Mic artist continues to do his best in the industry as he tables this new round just when they want to hear from him.
He rounded up 2022 for his fans when he dropped Tshilangano (Khethile Khethile) featuring Mukololo, Tshivhidzwela Amapiano (Remix) with Makhadzi, and a few more.
Holding it well for their fans, they drop this new track.
1. TuksinSA & Vyn – Bambelela ft. Tonic Jazz
2. TuksinSA – Hasha Mulilo
3. TuksinSA & Makhadzi – Mukhavha ft. Fuza
4. TuksinSA – Tshilangano (Khethile Khethile) ft. Mukololo
5. TuksinSA – Inkomo Zam ft. Nacely & Drizzy Sam (RSA)
6. TuksinSA & Drizzy Sam (RSA) – Tikakumane ft. Temwah
7. TuksinSA – Okuningi ft. Manamethela & Fuza
8. TuksinSA & Fuza – Hello
9. TuksinSA – Kurubele (Amapiano Remix)
10. TuksinSA – Lufunoni ft. Ohp Sage & Stambodeejay