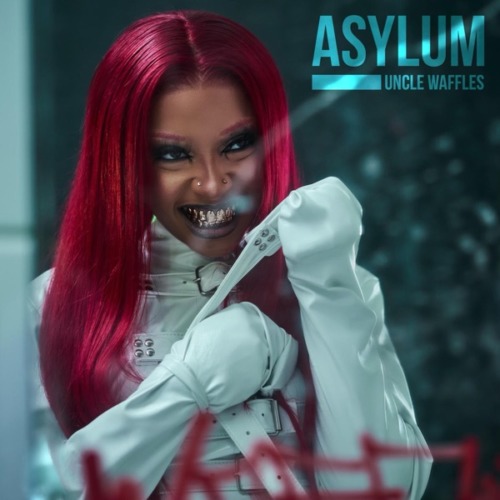 Uncle Waffles drops her second project titled Asylum.
It holds 7 tracks and features artists like Tony Duardo, 3Two1, Optimist Music ZA, Pcee, Eeque, and a few more on it.
Her first album Red Dragon held hit songs that became a trend.
The new EP also included her hit track Yahyuppiyah featuring Pcee, Eeque, and Chley.
This also is set to hold more records in the industry.
1. Uncle Waffles, Shakes & Les – Sgubhuandro
2. Uncle Waffles, Tony Duardo & Justin99 – Yahyuppiyah ft. Pcee, Eeque & Chley
3. Uncle Waffles & Tony Duardo – Morroco ft. Milkiee & Scumie
4. Uncle Waffles – SLS ft. Shakes & Les
5. Uncle Waffles & Tony Duardo – Angry Bird ft. 3two1 & Optimist Music ZA
6. Uncle Waffles & Tony Duardo – Babiee ft. Jelly Babie & Chley
7. Uncle Waffles – Blue Tick ft. DJ Stresser & Vuyo