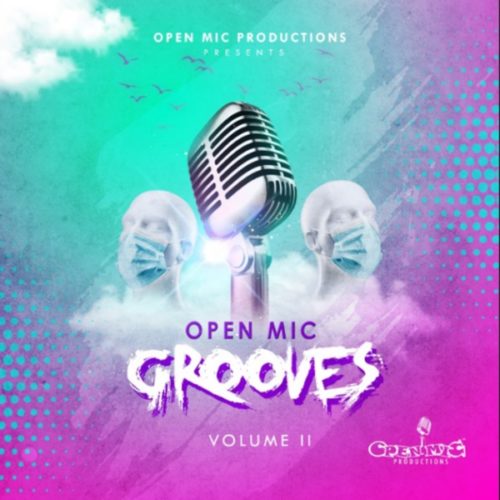 Open Mic Productions play a big role today as they drop their Volume 2 of Open Mic Grooves featuring various artists.
They bring cool tracks with different artists to each.
DJ Obza opened the project as he appeared on Idlozi Lami featuring Nkosazana and DJ Freetz before they gave Mapara A Jazz the next track.
Other artists like Nomcebo Zikode, Makhadzi, Dj Obza, Shuffle Muzik, Mapara A Jazz, Zanda Zakuza, DBN Gogo, Team Mosha, Master KG, Soul Kulture, and more, touched every track with perfection from their side.
Previously released tracks from their project are Indlela by Nomcebo Zikode, Khaya Lam by Zanda Zakuza featuring Master KG and Prince Benza, Makhadzi, Master KG and Prince Benza on Moya Uri Yes, Prince Benza on Ngiyavuma featuring Master KG and Miss Twaggy, Maxaka by DJ Call Me, Rain On Me by Mr Brown featuring team Mosha, and Qinsela by Master KG
They package something huge for their fans in a grand style.
ALBUM: Various artists – Open Mic Grooves Vol. 2
1. DJ Obza – Idlozi Lami ft. Nkosazana & DJ Freetz
2. Mapara A Jazz – Korobela ft. Zanda Zakuza
3. Shuffle Muzik – Sgubu ft. Dinho, DBN Gogo, Malindi & Kribzy
4. Nomcebo Zikode – Indlela
5. Zanda Zakuza – Khaya Lam ft. Master KG & Prince Benza
6. UrbanDeep – Lengoma ft. Team Mosha & Shimza
7. KayGee DaKing & Bizizi – Pikachu
8. Makhadzi, Master KG & Prince Benza – Moya Uri Yes
9. Double Trouble – Ojola Lemang? ft. Maxy Khoisan
10. Prince Benza – Ngiyavuma ft. Master KG & Miss Twaggy
11. DJ Call Me – Maxaka ft. Makhadzi, Mr Brown & DJ Dance
12. Soul Kulture – Uthando'lunje ft. TeaMoswabii
13. Romo – Future Girl
14. Team Mosha – One Side
15. Liza Miro – DJ Call Me ft. DJ Call Me
16. Mr Brown – Rain On Me ft. Team Mosha
17. Bongo Beats – Don't Break My Heart
18. Master KG – Qinisela ft. Indlovukazi