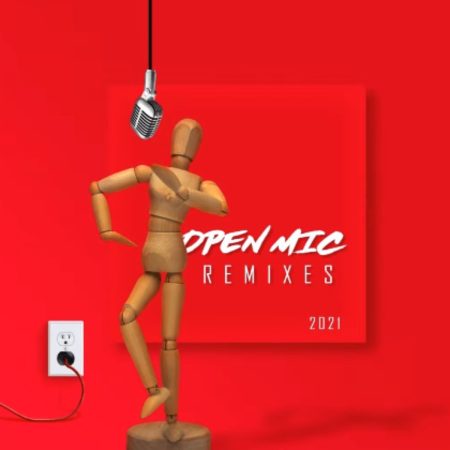 Open Mic artists come together in making a new album tagged Open Mic Remixes 2021.
The album holds 12 tracks with remixes of tracks that had an impact in the industry.
Holding tracks like Tshivhidzwela Amapiano (Remix) by TuksinSA and Makhadzi, Ska Bhora Moreki (Remix) featuring King Monada.
With the perfect remixes for the week, they drop this new package.
ALBUM: Various Artists – Open Mic Remixes 2021
1. TuksinSA & Makhadzi – Tshivhidzwela Amapiano (Remix)
2. Spirit Banger – Ska Bhora Moreki ft. King Monada [Remix]
3. Team Mosha – Imali ft. Dr Malinga & Protée
4. Prince Benza – Ngwago ft. Makhadzi [Remix]
5. Sdala B & Paige – Tswayi ft. Khanyisa
6. DJ Obza – Mang'dakiwe Remix ft. Bongo Beats, Makhadzi, Leon Lee & Mr Brown
7. Zuma – Umshini Wami (Remix)
‎
8. Bello no Gallo – Khula Mfana ft. Biggee
9. Nontu X – Summer Rain
10. Makhadzi – Mjolo ft. Mlindo The Vocalist [Remix]
11. DJ Obza, Harmonize & Leon Lee – Mang'Dakiwe (Remix)
12. Mr Brown – Rain on Me ft. Team Mosha, Prince Benza & Master Chuza [Remix]