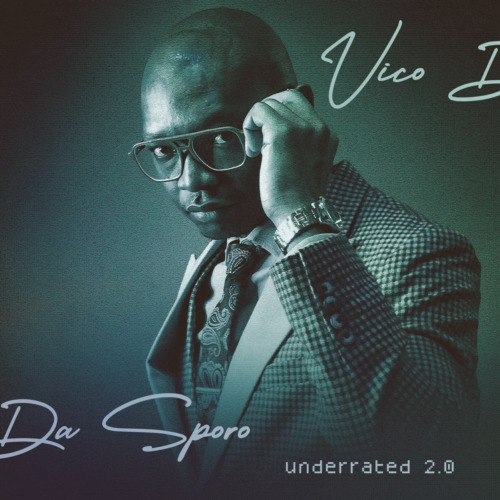 Vico Da Sporo returns with his highly anticipated album, "Underrated 2.0," showcasing his undeniable talent and musical versatility.
This album is a testament to Vico Da Sporo's ability to captivate listeners with his unique sound and creative production.
The project holds 12 tracks and features Charlotte Lyf, Azana, Sibusiso Makhoba, and a few more. He also introduced the project with Amaphupho featuring Azana.
With a mix of infectious beats, heartfelt lyrics, and memorable hooks, "Underrated 2.0" solidifies Vico Da Sporo's position as a rising star in the music industry.
ALBUM: Vico Da Sporo – Underrated 2.0
ALBUM: Vico Da Sporo – Underrated 2.0
1. Vico Da Sporo – Mana Phela (Intro) ft. Sibusiso Makhoba & Sipho Keyz
2. Vico Da Sporo – Impilo ft. Charlotte Lyf
3. Vico Da Sporo – Isondo ft. Charlotte Lyf
4. Vico Da Sporo – S'babuli ft. Floyd Rhymatic
5. Vico Da Sporo – Njalo ft. Natasha MD
6. Vico Da Sporo – Thank You!!! ft. Sibusiso ISO Makhoba
7. Vico Da Sporo – Thola ft. Azana
8. Vico Da Sporo – Amaphupho ft. Azana
9. Vico Da Sporo – 1824 Noyana Remix ft. Re Worksx Sandile & Muc
10. Vico Da Sporo – Nguye Nguye ft. Sibusiso Makhoba
11. Vico Da Sporo – Re Pata ft. Singapoure
12. Vico Da Sporo – Mgido ft. Zaba