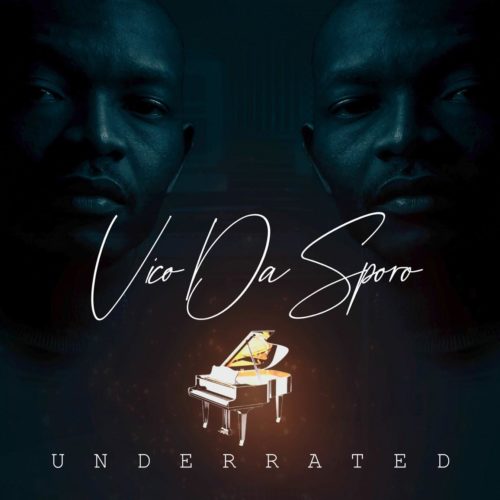 Vico Da Sporo makes it on a new Amapiano album project titled Underrated.
He drop a new project in keeping the weekend stronger from his end.
He drop the album with 15 tracks in it with various artists.
After making his appearance on Patapata featuring Singapoure and Sipho, he recently dropped his album titled Thelane.
Vico Da Sporo has been consistent in dropping projects each year as he also dropped Bandlase which was an Afro House project.
Coming off the album, he also dropped songs like Umuhle Ntombi, Elimtoti, and Luthando with Sandile.
In making a new scene for the week, he drops this album.
ALBUM: Vico Da Sporo – Underrated
1. Vico Da Sporo – Masango ft. Nkosazana
2. Vico Da Sporo – Owami ft. Sibusiso Makhoba & Sipho
3. Vico Da Sporo – Oluhle ft. Sibusiso Makhoba
4. Vico Da Sporo – Mpeme ft. Zaba
5. Vico Da Sporo – Zithembe ft. Sipho
6. Vico Da Sporo – Nozalo
7. Vico Da Sporo – Ishwa ft. Sibusiso Makhoba
8. Vico Da Sporo – Simply Amazing ft. Ule
9. Vico Da Sporo – Kuthi angisangane ft. Ule
10. Vico Da Sporo – Abakhongi ft. Sibusiso Makhoba
11. Vico Da Sporo – Igeza ft. Sandile
12. Vico Da Sporo – Jacuzzi ft. Singapoure
13. Vico Da Sporo – Patapata ft. Singapoure
14. Vico Da Sporo – Kwa zulu ft. Sandile)
15. Vico Da Sporo – Olwande ft. Sbonga