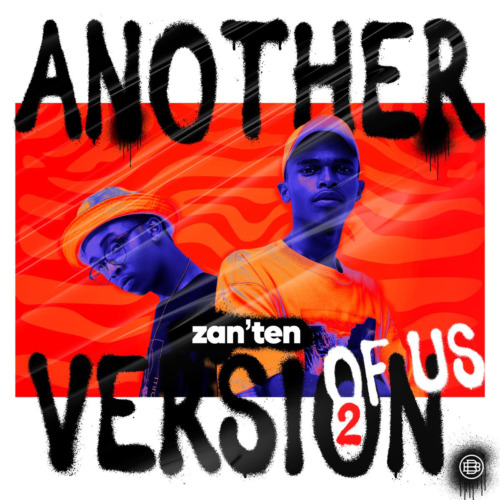 Zan'Ten takes listeners on an enchanting journey of musical exploration with the album "Another Version Of Us 2." This collection of songs showcases the artist's versatility and talent, drawing from a diverse range of influences and genres.
The album opens with a mesmerizing introduction, setting the tone for the musical adventure that lies ahead. As each track unfolds, Zan'Ten takes us on a sonic exploration that blends elements of jazz, soul, electronic, and world music.
"Another Version Of Us 2" is an introspective and introspective journey. The album's themes revolve around self-discovery, transformation, and the ever-changing nature of life. Through the evocative melodies and thought-provoking lyrics, Zan'Ten invites listeners to reflect on their own personal growth and evolution.
The Amapiano duo played their recent when they also featured on Mr JazziQ's track titled Imbanje featuring Phoenix and Kyaika.
The production is intricate and lush, with layers of instrumentation that create a rich and immersive sound. Zan'Ten's masterful use of different instruments and textures adds depth and complexity to the album, making each track a unique and captivating experience.
With "Another Version Of Us 2," Zan'Ten establishes himself as a visionary artist with a distinct and innovative musical vision. The album is a testament to the power of music as a means of expression and a mirror to the human experience. It's a journey that will leave a lasting impression on listeners, inviting them to explore the many facets of their own inner worlds.
ALBUM: Zan'Ten – Another Version Of Us 2
1. Zan'Ten – Ke bale
2. Zan'Ten – EHH PA
3. Zan'Ten – Haiibo Johhny ft. EeQue & Kay Invictus
4. Zan'Ten – I like your style ft. Kyika DaSoul
5. Zan'Ten – Cha Cha Cha ft. Umthakathi Kush
6. Zan'Ten – Kwa Gogo
7. Zan'Ten – MK2
8. Zan'Ten – Talk to Me
9. Zan'Ten – Wuwe
10. Zan'Ten – Yeyee ft. Djy Biza & Mr JazziQ
11. Zan'Ten – Yulelele
12. Zan'Ten – Zanii44