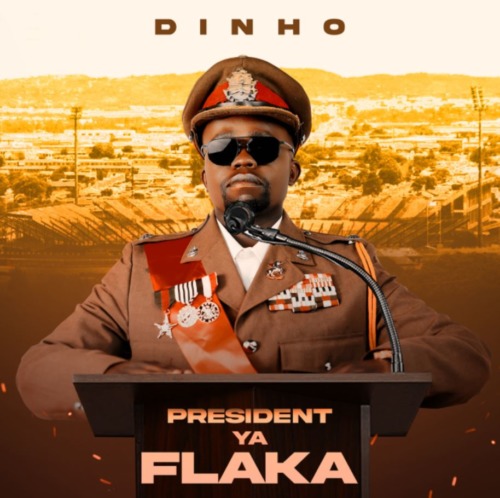 Dinho delivers his anticipated project titled President Ya Flaka EP.
The Amapiano vocalist continues to do more for his fans by releasing this new round. The project holds 8 tracks and features artists like Kabza, Da Muziqal Chef, Stakev, and a few more on it.
His recent was when he worked with Mellow, Sleazy, and DBN Gogo on  Zwonaka.
He holds the weekend with this new vibe as he drops it just when his fans something new from him.
1. Dinho – Sthandwa Sam (feat. Optimist Music ZA, Makhanj & Vine Musiq)
2. Dinho – Soloko (feat. Kabza De Small, Stakev & Makhanj)
3. Dinho – Bade (feat. Optimist Music ZA, Vine Musiq, Richard Kay & Fire)
4. Dinho – Ingozi (feat. Noxiekay & Vine Musiq)
5. Dinho – Spinning Around (feat. Jozi Malaza & Sakhile)
6. Dinho – Umlalo (feat. Noxiekay, Vine Musiq & Jay Sax)
7. Dinho – Umsebenzi Wam (feat. Optimist Music ZA, Jay Sax, King Tee Tshiamo & Richard Kay)
8. Dinho – Zama (feat. Kabza De Small, Da Muziqal Chef, Optimist Music ZA & Makhanj)