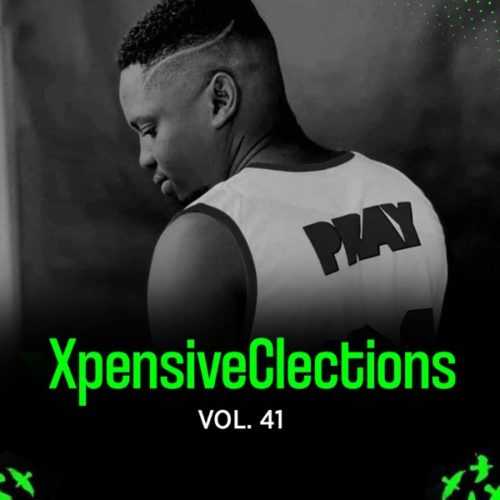 DJ Jaivane brings a follow to his XpensiveClections Vol 41 Mix.
The new collection from him holds the effort of Amapiano artists like Young Stunna, Man'Que, J&S Projects, and a few more. The project came a month earlier than the 2020 project titled XpensiveClections Vol 40 Mix (Level 1 Edition).
Delivering mixes to his fans, DJ Jaivane recently had a work with Ntokzin titled Jams On Ice Mix which came after July Birthday Mix 2021 (Strictly Simnandi Records).
DJ Jaivane still holds his private lessons which continue at different locations according to his Instagram post.
DJ Jaivane – XpensiveClections Vol 41 Mix
1. ATK MusiQ – Rest ft. Mkeyz, DJ Jaivane & Sinny Man'Que
2. JS Projects & TK Da Ambition – Ngizofeza ft. Chley & Young Stunna
3. Regal & JS Projects – uThando ft. Young Stunna
4. Muziqal Tone & DJ Jaivane – Wayithatha ft. Spizzy
5. Muziqal Tone & DJ Jaivane – Nyathela Kancane ft. Spizzy
6. ATK MusiQ – Batlao Hurda ft. Tman Xpress, DJ Jaivane & Sinny Man'Que
7. Dzo 729 – Ba Xolele ft. Gugu Payne & Young Stunna
8. Muziqal Tone, Spizzy & Young Stunna – Abavule
9. Muziqal Tone & Spizzy – Thula
10. JS Projects & DJ Jaivane – Simnandi ft. Young Stunna
11. JS Projects – Piano ft. Scotts Maphuma & Young Stunna
12. JS Projects – Mr Pray ft. Young Stunna
13. ATK MusiQ & MDU aka TRP – KombuMuntebsweni ft. Tman Xpress & Sinny Man'Que
14. JS Projects & DJ Jaivane – Shaka Zulu ft. Young Stunna
15. ATK MusiQ – Korobela ft. Mkeyz & Sinny Man'Que
16. ATK MusiQ – Something Good
17. ATK MusiQ & Loxion Deep – Soft Life
18. JS Projects – Vital
19. Muziqal Tone & Deep Sen – Musical Genius
20. Muziqal Tone & DJ Jaivane – Mr Private School Piano
21. JS Projects – Dust
22. JS Projects & TK Da Ambition – Hate It Or Love It
23. JS Projects & DJ Jaivane – Ambitious
24. Muziqal Tone & ATK MusiQ – Out Lands (Revisit)
25. Muziqal Tone – Right Path
26. Muziqal Tone & DJ Jaivane – After Curfew
27. JS Projects – Coffee Break
28. Muziqal Tone – Zig Zag ft. J&S Projects
29. Muziqal Tone – Mutual Feel ft. J&S Projects