EeQue – Concrete Jungle EP
---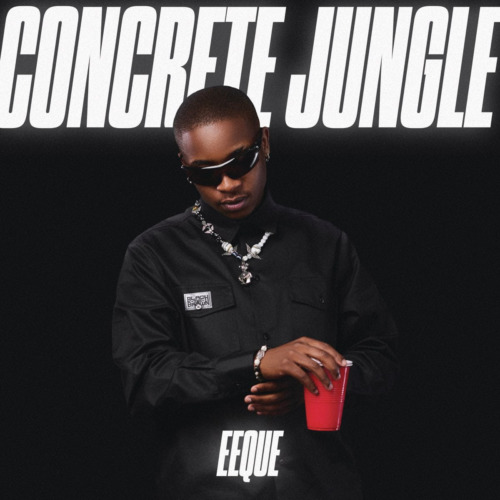 Dive into the sonic tapestry of "Concrete Jungle," an EP by the versatile artist EeQue.
This collection of tracks is a musical exploration of urban life, emotions, and experiences, offering listeners a glimpse into the diverse soundscape of the modern world.
The EP opens with an atmospheric introduction that immediately sets the tone for the journey ahead. EeQue's production is characterized by its intricate layering of sounds and textures, creating a sense of depth and complexity.
Each track on "Concrete Jungle" tells its own story, inviting listeners to embark on a sonic adventure that is both captivating and thought-provoking.
The latest project included tracks like Osaletseng Morao featuring Pcee, Icebeats Slide, Sbuda Maleather, Shakes & Les, Moza Fever featuring Pcee, Justin99, Djy Biza, 10x Guluva & Pills, and a couple more from it.
The EP's title track, "Concrete Jungle," captures the essence of urban living. The track's pulsating beats and evocative melodies create a sense of movement and energy, reflecting the hustle and bustle of city life.
As the EP unfolds, each track offers a unique perspective on the theme of urban life.
EeQue's artistic vision shines through in every note, making this EP a must-listen for those who appreciate innovative and boundary-pushing music.
So, allow yourself to be immersed in the captivating sounds of "Concrete Jungle," let the music guide your imagination, and let EeQue's creative expression inspire you to see the world in a new light. Get ready to navigate the urban landscape through sound, and let the EP take you on a memorable and evocative musical journey.
1 EeQue – Zizojika ft. ThamaTee & 031choppa
2. EeQue – Osaletseng moroa ft. Pcee, Icebeats Slide, Sbuda Maleather, Shakes & Les
3. EeQue & Stixx – Kuzolunga ft. Dutch
4. EeQue – Kanjani ft. Djy Ma'Ten, Welz & Being Blvck
5. EeQue – Baningi ft. Djy Ma'Ten & Bloet
6. EeQue – Nithukile ft. Djy Ma'Ten, Mema Percent & Pills
7. EeQue – Moza Fever ft. Pcee, Justin99, Djy Biza, 10x Guluva & Pills
Categories: ALBUM