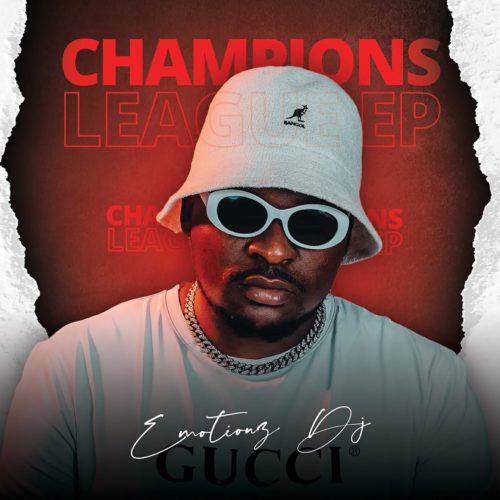 Emotionz DJ hits it higher with a new project titled Champions League.
He hits it with 9 tracks in it featuring major artists in the industry.
In promoting the album, he dropped tracks like Fela Ubumnandi featuring Howard, Nia Pearl & LuuDadeejay, and Dlala ft. Aubery Qwana & Soa Mattrix
Emotionz DJ made his last appearance on Messiah featuring Zuma, Coolkiid, Alie Keys & Nobantu Vilakazi.
Giving us something new, they drop this new project.
Emotionz DJ – Champions League – EP
1. Emotionz DJ – Piano Sax ft. Bongani Sax
2. Emotionz DJ – Weekend ft. Bongani Sax , Kaylow, Coolkiid & LuuDadeejay
3. Emotionz DJ – Summer Rain ft. Zuma, Coolkiid & Tman Xpress
4. Emotionz DJ – Messiah ft. Cassper Nyovest, Zuma, Coolkiid & Nobantu Vilakazi
5. Emotionz DJ – Thina Sobabili ft. Howard & Coolkiid
6. Emotionz DJ – Fela Ubumnandi ft. Howard, Nia Pearl & LuuDadeejay
7. Emotionz DJ – Intense Emotions ft. Alie Keyz
8. Emotionz DJ – Dlala ft. Aubrey Qwana & Soa Matrix
9. Emotionz DJ – Love Song ft. Aquilla & Coolkiid