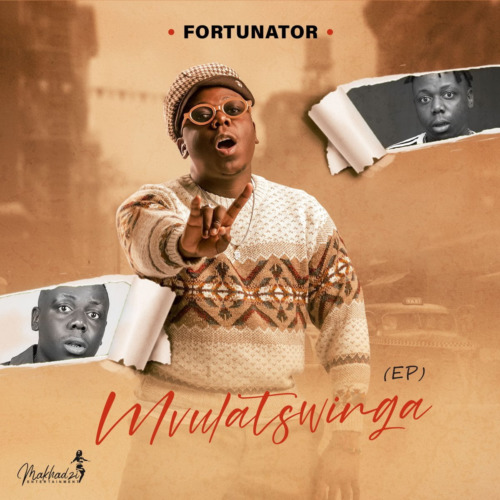 Fortunator presents "Mvulatswinga EP," a collection of musical compositions that showcase the artist's versatility and creativity within the realm of Amapiano.
The EP features a range of tracks that traverse different moods and tempos, from laid-back grooves to energetic dancefloor anthems.
Fortunator's production skills are anticipated to shine through in the intricate arrangements, melodious hooks, and expertly crafted beats that define the Amapiano sound.
The South African artist also opened the floor by dropping Ndo Dzhia Tsheo featuring Makhadzi.
Listeners can expect a blend of melodic and percussive elements, creating a dynamic interplay between emotive melodies and infectious rhythms. The title track, "Mvulatswinga," might serve as a centerpiece, capturing the essence of the EP and offering a glimpse into the artist's creative vision.
With "Mvulatswinga EP," Fortunator has the opportunity to showcase its growth and evolution within the Amapiano genre, leaving a lasting impression on listeners who are eager to explore the depths of their sonic journey.
1. Fortunator – Khoma ft. DJ Gun Do SA
2. Fortunator – Avhude (Remix) ft. Makhadzi, Khubvi KID Percy & Dj Micro
3. Fortunator – Joy ft. DJ Gun Do SA
4. Fortunator – Vhasidzana ft. Khubvi KID Percy, Zeroone & DJ Micro
5. Fortunator – Kwasa Kwasa ft. DJ Gun Do SA
6. Fortunator – Malambane ft. Lioness Ratang
7. Fortunator – Tshimange ft. Batondy & Pross Boy
8. Fortunator – Ndo Dzhia Tsheo ft. Makhadzi
9. Fortunator – Hamba Juba