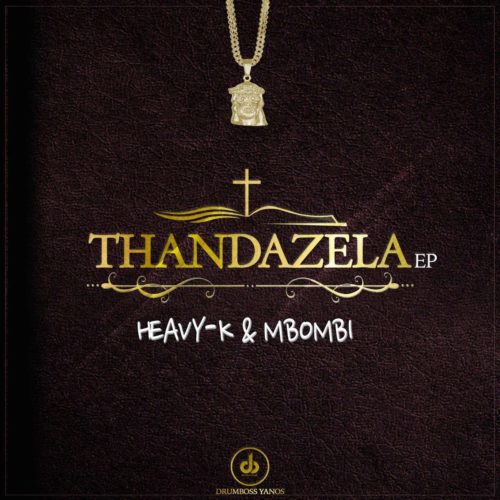 Heavy K and Mbombi drop a new EP project titled Thandazela.
They packaged 12 tracks in it with artists like Aymos, MalumNator, DJ Jaivane, and a few more.
In welcoming the EP, they dropped tracks like We'mngane featuring Sino Msolo, Uyeke (Amapiano Remix) featuring Natalia Mabaso, Thandazela featuring Lu Ngobo, and Muntu featuring Aymos.
Heavy K made his last log on a track titled Wanted with Feli Nuna and Henry X.
Heavy K also made his appearance on uSILE featuring Malumnator, Mbombi, and Buckethat Man.
In taking it to another level, they drop this new EP.
Heavy K & Mbombi – Thandazela – EP
1. Heavy K & Mbombi – Thandazela ft. Lu Ngobo
2. Heavy K & Mbombi – Jimile ft. Murumba Pitch
3. Heavy K & Mbombi – Uyeke ft. Natalia Mabaso (Amapiano Edit)
4. Heavy K & Mbombi – Muntu ft. Aymos
5. Heavy K & Mbombi – Cd-J ft. Busiswa & 20ty Soundz
6. Heavy K & Mbombi – Ngekhe (Stoko) ft. Tman Express & DJ Jaivane
7. Heavy K & Mbombi – Amathe ft. Ntunja & 20ty Soundz
8. Heavy K & Mbombi – 2-Series ft. Civil Soul
9. Heavy K & Mbombi – We'mngane ft. Sino Msolo
10. Heavy K & Mbombi – Utywala ft. MalumNator
11. Heavy K & Mbombi – Vuma ft. Miss Twaggy
12. Heavy K & Mbombi – Kunini ft. Civil Soul