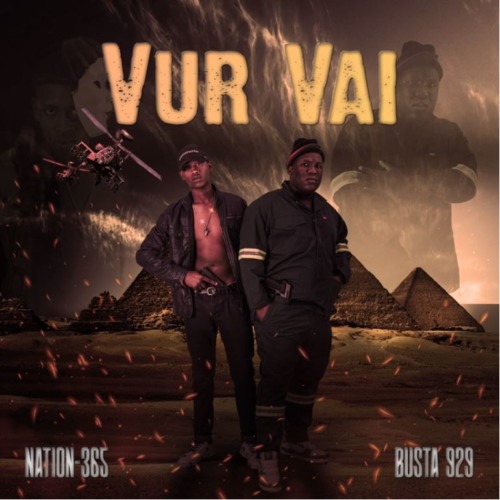 "VUR VAI" by Nation-365 & Busta 929 is a dynamic collaboration that amplifies the essence of Amapiano in a compact yet vibrant EP.
The project showcases the synergy between the two artists, fusing their individual styles to create a cohesive and energetic collection of tracks.
Each track within the EP delivers an infectious rhythm that seamlessly combines Busta 929's signature production style with Nation-365's musical finesse.
Busta 929's recent was when he dropped December featuring Trance Martin, Carl De Vince, Msamaria, S.Lizzy, Ginger, and Reeh Musiq.
The EP title, "VUR VAI," which translates to "Shake It" in Zulu slang, encapsulates the infectious and lively nature of the tracks.
"VUR VAI" is an EP crafted for dancefloors and lively gatherings, promising an exhilarating musical experience that resonates with Amapiano enthusiasts.
Nation-365 & Busta 929 – VUR VAI EP
1. Nation-365 & Busta 929 – Dubula ft. Element Keyz, Djy Vino, Semilanga & Lil Machine
2. Nation-365 & Busta 929 – Aziwe ft. Mr Nation Thingz
3. Nation-365 & Busta 929 – Street Fighter ft. MarC & BoiBizza
4. Nation-365 & Busta 929 – Yena Loh ft. MarC
5. Nation-365 & Busta 929 – Vur Vai ft. Nandipha808, King 911 & Ceeka RSA