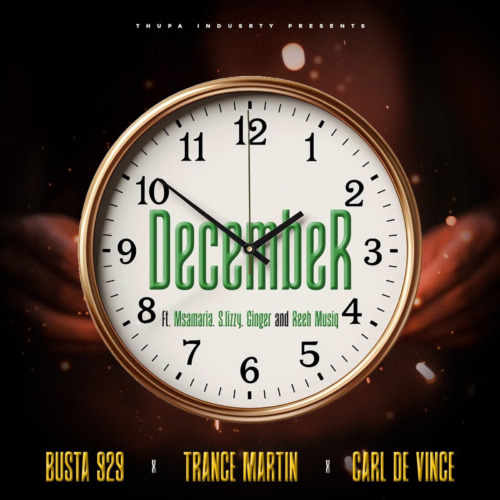 Busta 929 is ready for the festive period as he drops this new track titled December featuring Trance Martin, Carl De Vince, Msamaria, S.Lizzy, Ginger, and Reeh Musiq.
"December" is a festive and collaborative Amapiano anthem that captures the celebratory spirit of the holiday season.
The track opens with a lively and melodic introduction, immediately setting a joyous and uplifting mood.
He kept the catalog strong when he also worked with Mr JazziQ on Oh My Gosh featuring Justin99, EeQue, Lolo SA,and Almighty.
Busta 929's production skills shine through as he seamlessly blends the voices of multiple artists, creating a harmonious and dynamic ensemble.
This collaborative track is perfect for those who enjoy Amapiano music that brings people together, making it an ideal addition to end-of-year celebrations and festive playlists. The new release is a testament to the collective talent and creative energy within the Amapiano community.
Busta 929 – December ft. Trance Martin, Carl De Vince, Msamaria, S.Lizzy, Ginger, Reeh Musiq