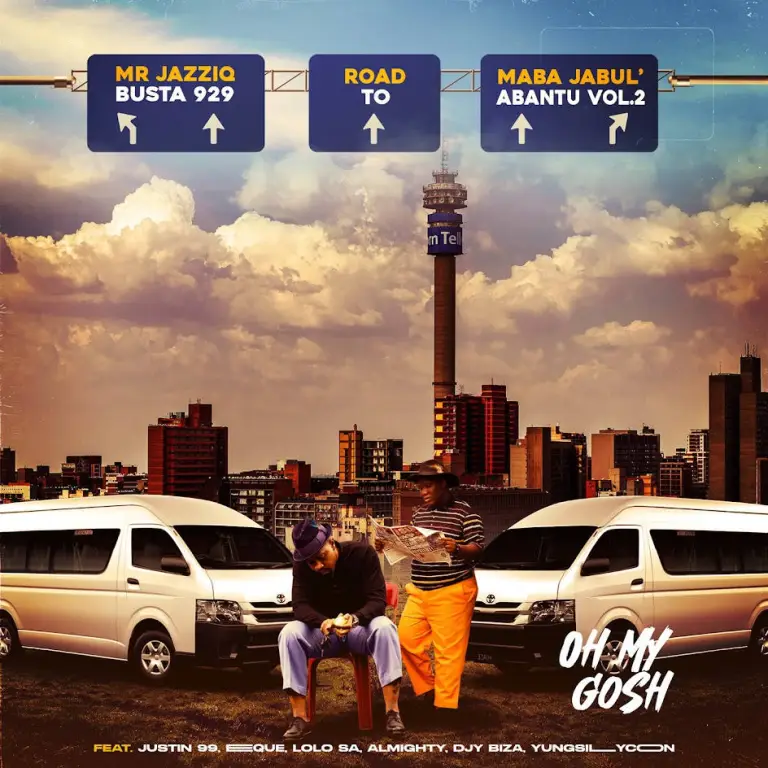 "Oh My Gosh" is a star-studded collaboration featuring Busta 929, Mr JazziQ, Justin99, EeQue, Lolo SA, and Almighty. This track is a powerhouse of Amapiano music, offering a rich and dynamic sonic experience from start to finish.
The song opens with an explosive and energetic beat that immediately captures your attention. The production by Busta 929 and Mr JazziQ is top-notch, creating a tapestry of sound that's both intricate and captivating.
Busta 929 continues to be a force in the industry as he recently made an appearance on his album titled Ezase Thupa Class of 23 Term.
The vocals by Justin99, EeQue, Lolo SA, and Almighty add layers of depth and emotion to the track, making it an immersive and unforgettable experience. "Oh My Gosh" is a celebration of the Amapiano genre's ability to blend soulful melodies with irresistible rhythms.
This track is perfect for those looking for music that's both groovy and emotionally resonant. "Oh My Gosh" is a testament to the talents of the artists involved and their ability to create music that transcends boundaries.
Busta 929 & Mr JazziQ – Oh My Gosh (feat. Justin99, EeQue, Lolo SA & Almighty)
Busta 929 & Mr JazziQ – Oh My Gosh (feat. Justin99, EeQue, Lolo SA & Almighty)