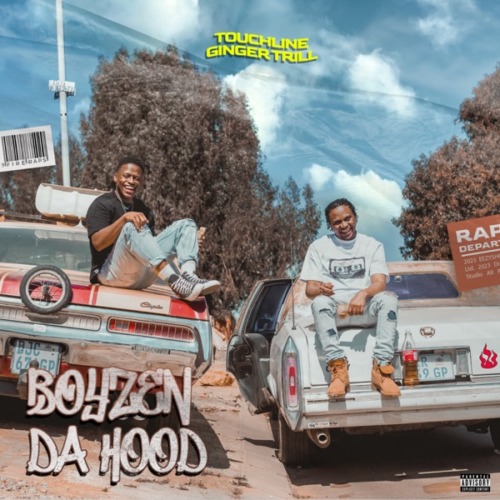 "Boyzen Da Hood" is a collaborative EP by Touchline and Ginger Trill that offers a deep dive into the world of South African hip-hop. This EP is a powerful exploration of storytelling, lyricism, and authentic expression.
Each track within the EP is a testament to Touchline and Ginger Trill's lyrical prowess and their ability to craft intricate and thought-provoking verses. The beats and production create a sonic backdrop that's both gritty and soulful, enhancing the storytelling experience.
Touchline also worked with Ginger Trill ahead of the EP on Movie Again featuring Kwesta.
"Boyzen Da Hood" takes listeners on a journey through the experiences and challenges faced by individuals in urban environments. It's a compelling and raw portrayal of life, making it a must-listen for hip-hop enthusiasts and those seeking authentic storytelling through music.
Touchline & Ginger Trill – Boyzen Da Hood EP
1. Touchline & Ginger Trill – We Up
2. Touchline & Ginger Trill – Tell a Friend
3. Touchline & Ginger Trill – Superhero ft. Mandy ZA & Jay Jody
4. Touchline & Ginger Trill – Amen ft. Mandy ZA
5. Touchline & Ginger Trill – MSG (Interlude)
6. Touchline & Ginger Trill – Movie Again ft. Kwesta
7. Touchline & Ginger Trill – How Can I Be Sure
8. Touchline & Ginger Trill – I Miss Me Too ft. Manzy SA & Mabz
9/ Touchline & Ginger Trill – Hennessy