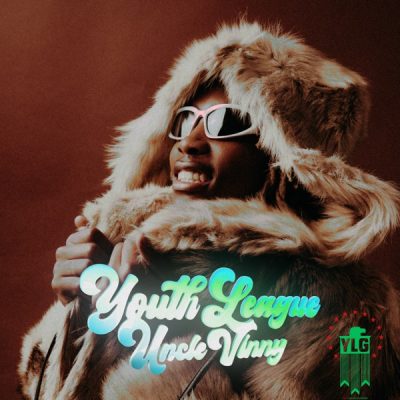 Uncle Vinny makes his 2023 EP debut titled Youth League.
The project holds 7 tracks and holds artists like Yumbs, Zan'Ten, Major League DJz, Mellow, Sleazy, and a few more.
He welcomed it with other tracks like 8 CLIPS featuring TNK MusiQ, BoiBizza, S'tukzin Da Djay, Jazza Musiq & Xduppy, 130 featuring Mellow and Sleazy, and a few more.
Uncle Vinny is here to take charge for the year as he drops this new project.
1. Uncle Vinny – Idlozi Lami ft. Yumbs, Kailey Botman
2. Uncle Vinny – Pholas t. Yumbs, Thabsie, 24
3. Uncle Vinny – Padrinho ft. Zan'Ten, Yumbs
4. Uncle Vinny – Nomayini ft. Gustavington, Asbonge thee Vocalist
5. Uncle Vinny – 130 ft. Mellow & Sleazy
6. Uncle Vinny – 8 Clips ft. TNK MusiQ, BoiBizza, S'tukzin Da Djay, Jazza Musiq, Xduppy
7. Uncle Vinny – Saka Reloaded 2.0 ft. Major League DJz, S'tukzin Da Djay, Jazza Musiq