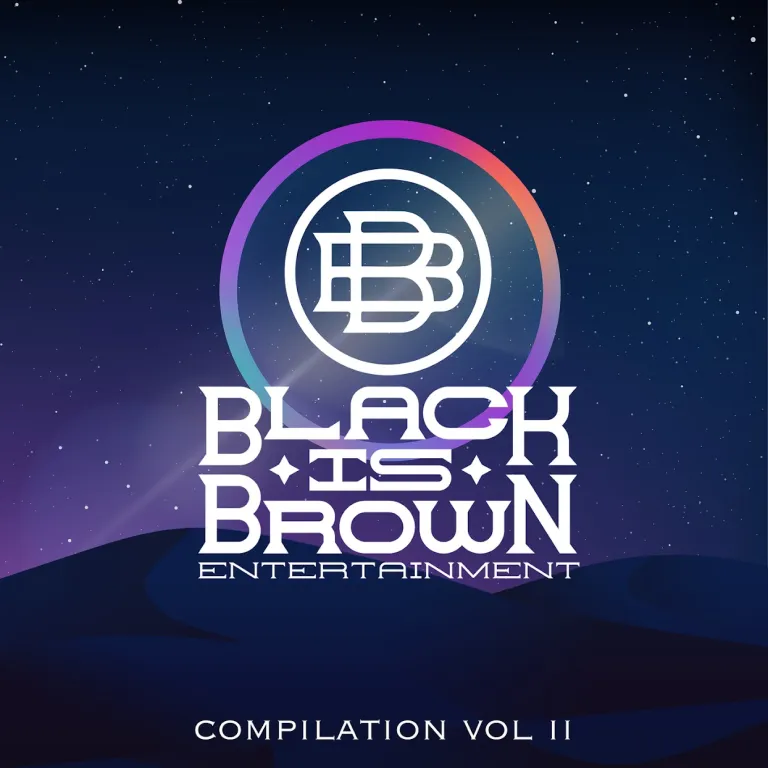 Black Is Brown Entertainment drops another compilation for Vol.2.
They release the project with 19 tracks and featured artists from the record label.
Mr JazziQ, the boss, has been doing his best for the record label as they continue to push out more rounds together.
Jazzi also introduced the project to his fans when he dropped tracks like Ningalali Emakhaya featuring Zan'Ten & Ta Skippa, and Gomora featuring Lady Du, Tsiki XI, M.J., Nokwazi & F3 Dipapa.
They come out as a group and drop this new project.
VA – Black Is Brown Compilation, Vol. 2
1. Justin99 – Amaghost (feat. Mema_Percent, Romeo & Shoesmiester)
2. Justin99 & Star'Jazz – Dlala 99 (feat. Yung Silly Coon & PILLS)
3. Justin99, Star'Jazz & Mr JazziQ – Mozambique (feat. 10x Guluva, Yung Silly Coon & PILLS)
4. Zan'Ten, Papi SA & Romeo – Ebum'nandini
5. Sgija'Disciples – oMama
6. Sgija'Disciples & Mr JazziQ – Sinbells
7. Star'Jazz & Djy Biza – Welele Mbeshe (feat. Pills & 10x Guluva)
8. Star'Jazz & Mr JazziQ – Die Hard (feat. Shoesmiester)
9. Mr JazziQ, Star'Jazz & Sgija'Disciples – Inganekwane (feat. F3 Dipapa)
10. Djy Biza, 10x Guluva & Mr JazziQ – Gugu
11. Djy Biza & SjavasDaDeejay – Expensive Taste
12. F3 Dipapa & Zan'Ten – Dombolo (feat. Lacole)
13. Phoenix – Mayo (feat. Zan'Ten, Lemaza & Mema_Percent)
14. Mr JazziQ & Tsiki XII – Let's operate (feat. Siya Sindane, Leo Deep, Mlwazino & Mshengu No Tata)
15. Phoenix – Tech Way
16. Kay Invictus, F3 Dipapa & Mr JazziQ – Sgcebezane (feat. M.J & Sizwe Alakine)
17. Kay Invictus, 10x Guluva & Djy Biza – Bazala
18. Zan'Ten, Kay Invictus & Mr JazziQ – Khupuka
19. Kay Invictus & Pcee – Ziyawa kwa Kay (feat. Sjijo)