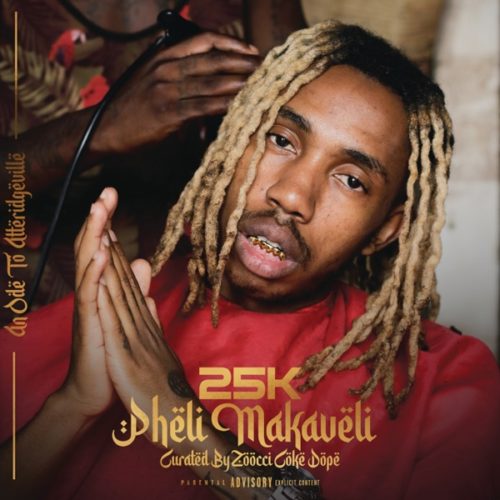 25K takes a new track off as he drops Hustlers Prayer featuring A-Reece.
He drops the track from his upcoming album which will be housing 12 tracks in it.
In getting ready to drop the album, he also dropped an intro titled Pheli Makaveli.
25K has featured on tracks like Boity's track titled 018's Finest (Remix) and Focalistic's track titled Stlamatlama featuring 25k, Abidoza, Junior Taurus.
He also dropped his last year's single titled Consigliere.
Doing it with A-Reece this time, he drops this new track off his upcoming album.