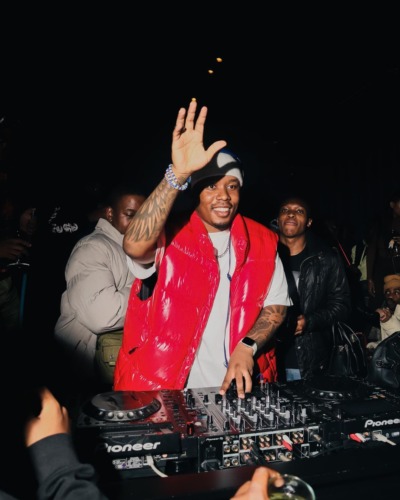 In his latest offering, Abidoza takes the Amapiano genre to new heights with his "AmaPiano Forecast Live DJ Mix." Known for his exceptional DJ skills and ability to curate seamless mixes, Abidoza creates a captivating musical journey that will leave listeners in awe.
From the moment the mix begins, Abidoza transports the audience to a world of infectious beats and groovy rhythms. The mix is a perfect blend of chart-topping Amapiano hits and lesser-known gems, showcasing Abidoza's knack for discovering and sharing the best tracks in the genre.
Abidoza played his recent when he dropped Till We Meet Again (Tribute to DJ Sumbody) featuring Mduduzi Ncube and Rams De Violinist.
The transitions between tracks are flawless, creating a continuous flow that keeps the energy high and the dance floor moving. Abidoza's expertly crafted mix builds up anticipation with every beat, making it impossible for listeners to resist the urge to dance.
Throughout themix Abidoza exhibits his deep passion for the Amapiano sound.
Whether you're a devoted Amapiano enthusiast or a newcomer to the genre, Abidoza's "AmaPiano Forecast Live DJ Mix" is a must-listen. Get ready to immerse yourself in the infectious melodies, soulful vocals, and irresistible rhythms that have made Amapiano a global sensation.
Abidoza – AmaPiano Forecast Live DJ Mix