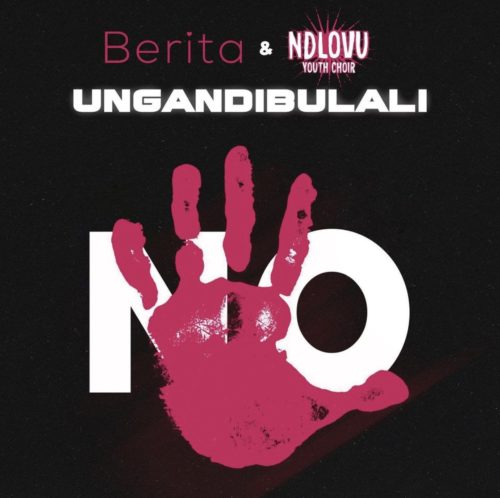 Ungandibulali – meaning Don't Kill Me when directly translated from Xhosa to English; is the joint collaboration from the two music powerhouses set for release on the 25th of November 2020, in line with the beginning of 16 days of activism against gender violence campaign.
This year amidst the COVID-19 pandemic there was a notable increase in violence against children and women that tore the nation apart, which became a further growing epidemic. Berita's cry out, combined with the delicate harmonies from the Ndlovu Youth Choir on Ungandibulali directly calls out the violence women and children face every day in South Africa. Unapologetically, the song dives straight into what it means to be a woman living in fear of a male figure; be it a partner, brother, uncle or father – as more and more outrageous cases of murder and rape are being reported in the country daily.
Ungandibulali is the theme song for SABC Radio's 'Dont turn a bling eye,' campaign driving the message of no violence against women. In addition Berita's record label Assali Music pledges a portion of the proceeds of the song towards the fight against Gender Based Violence in South Africa.
Berita & Ndlovu Youth Choir – Ungandibulali