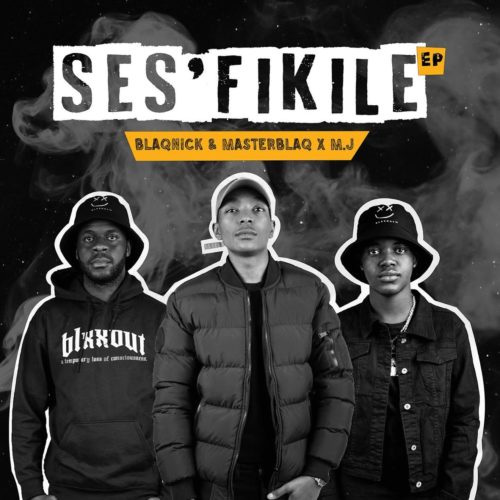 Blaqnick, MasterBlaq, and M.J team up and deliver a new EP project titled Se'fikile.
They package it with three tracks in hitting the street for the weekend.
Blaqnick and MasterBlaq recently teamed up on a track titled The Whistling Man featuring Uncle Jo.
Knowing the best project to release in times like this, they drop this new EP.
Blaqnick, MasterBlaq & M.J – Ses'fikile EP
1. Blaqnick, MasterBlaq & M.J – Izolo ft. Vinolia RSA
2. Blaqnick, MasterBlaq & M.J – Ses'fikile ft. Mellow & Sleazy
3. Blaqnick, MasterBlaq & M.J – Top 7
4. Blaqnick, MasterBlaq & M.J – Berete ft. Stay C & Mellow & Sleazy