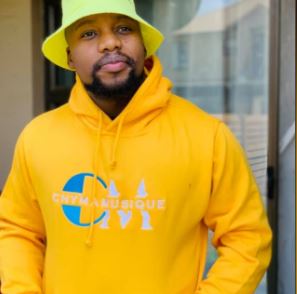 Chymamusique takes it ahead with his March 2021 Chart for a new edge.
Sharing his playlist again, he drops 11 songs carefully arranged by him after bringing his March 2021 Mixtape.
In taking his time, Chymamusique first made his appearance on January 2021 Mixtape which came before his mix tagged Live On Hitrefresh.
Pushing his game forward, he featured alongside King Monada on Black Motions hit titled Ake Cheat.
Delivering something new to you, he drops his playlist for your enjoyment.
Chymamusique – March 2021 Chart
1. Mlindos & Dustinho feat. Chymamusique – He Keeps Me Safe (Retro Mix)
2. Ralf GUM & Soweto Gospel Choir – Ramasedi (Ralf Gum Main Mix)
3. Exte C – Groove On (Chymamusique Edit)
4. Kid Fonque & Jonny Miller – Inertia ft. China Charmeleon
5. Sonido – itsmine
6. Maurice Joshua, Joyce Hurley – We Fall Down (Oscar P Connected Retouch)
7. Wipe the Needle – Black Bird ft. Tshaka Campbell
8. Kid Fonque & Jonny Miller – Afrika Is The Future!
9. Simbad – Let Go (Original Mix)
10. Tomahawk Bang – H O M E (Atjazz Astro Remix)
11. Alma Negra – Dakar Disco (Crackazat Remix)