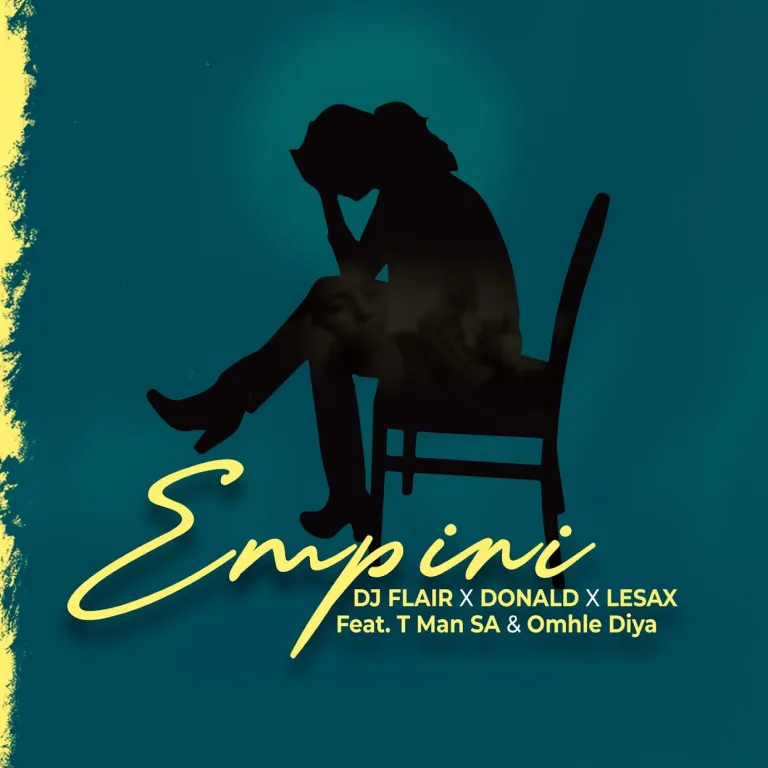 "Empini" by DJ Flair SA, Donald, and Le Sax featuring Omhle Diya and T-Man SA is a fusion of Afro-house and soulful vocals that takes listeners on a rhythmic exploration.
The song opens with an enchanting melody, setting the stage for a captivating and dance-inducing experience.
DJ Flair SA's production skills shine through as he creates a sonic landscape that perfectly complements the emotive vocals of Donald and Omhle Diya.
Donald continues to play a huge part on every track he touches. His recent was on Konke featuring Starr Healer and Le Sax.
Le Sax adds a layer of sophistication with melodic saxophone arrangements, while T-Man SA contributes dynamic verses, completing the ensemble.
The song is perfect for those who appreciate music that combines vibrant rhythms with soulful storytelling. This collaboration is a testament to the synergy of talents, resulting in a track that is both invigorating and emotionally resonant.
DJ Flair SA, Donald & Le Sax – Empini (feat. Omhle Diya & T-Man SA)
DJ Flair SA, Donald & Le Sax –  (feat. Omhle Diya & T-Man SA)