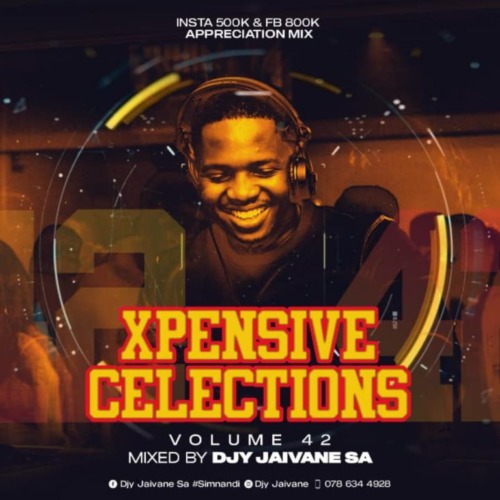 DJ Jaivane shows his Appreciation for hitting 500K on Insta and 800K on FB with this new track titled XpensiveClections Vol 42 Mix.
The Amapiano producer, Jaivane, drops this new round after his recent release titled Own Lane Boy.
He recently worked with Muziqal Tone and Sinny Man'Que on NgeMali (Vocal Mix).
He made one of his most recent appearances on Muziqal Chef's song Mangena. The song was released after he released his enormous album, 5th Annual J1MS.
DJ Jaivane shows how much he loves his fans as he drops this new mix.
DJ Jaivane – XpensiveClections Vol 42 Mix (Insta 500K FB 800K Appreciation)