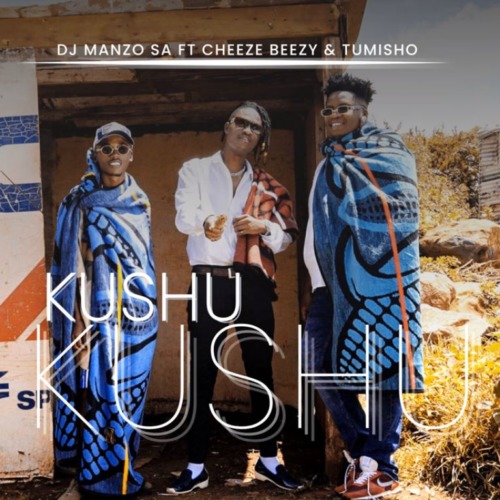 "Kushu Kushu" by DJ Manzo SA featuring Cheeze Beezy & Tumisho is an upbeat and lively Amapiano track that kicks off with infectious rhythms and pulsating beats.
The song immediately sets an energetic and vibrant tone, inviting listeners to groove along.
DJ Manzo has been consistent just like when he worked with Tumisho on Kings of Ama45.
DJ Manzo SA's production expertise shines through, creating a dynamic sonic landscape that perfectly complements the collaborative efforts of Cheeze Beezy & Tumisho.
"Kushu Kushu" is an anthem that embodies the celebratory spirit and infectious energy of the Amapiano genre, making it an ideal addition to playlists meant for energetic gatherings and dancefloors.
DJ Manzo SA – Kushu Kushu ft. Cheeze Beezy & Tumisho