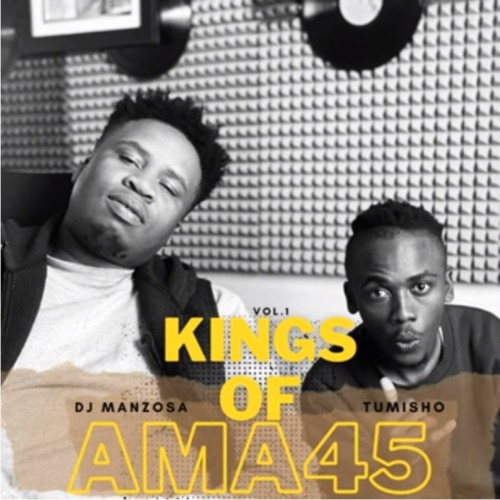 "Kings of Ama45" is a collaborative track by Tumisho and DJ Manzo SA that brings together the best of Amapiano and their unique musical styles. The song is a high-energy anthem that celebrates the Ama45 movement and the vibrant spirit of the genre.
The track opens with an infectious and rhythmic instrumental introduction that immediately establishes a lively and danceable atmosphere. Tumisho's spirited vocals further enhance the track's energetic vibe, inviting listeners to join in the celebration. The Amapiano duo continues to deliver more just like they did on MABOKO.
DJ Manzo SA's production is characterized by its dynamic arrangements and vibrant beats. The song's fusion of Amapiano elements and electronic dance influences creates a sound that is both contemporary and exhilarating.
Lyrically, "Kings of Ama45" pays homage to the Ama45 movement, capturing its essence and impact on the Amapiano genre. The repetition of the chorus's refrain, "Kings of Ama45, we rule the party," adds to the song's catchy and anthemic nature.
The collaboration between Tumisho and DJ Manzo SA results in a track that encapsulates the energy and excitement of the Ama45 movement. The song's infectious rhythm, spirited vocals, and vibrant production make it a standout addition to playlists that celebrate Amapiano's influence on the South African music scene.
Tumisho & DJ Manzo SA – Kings of Ama45